Gimbal | true[X] Names Lauri Baker as SVP, Partnership Strategy
Press Release
•
Jan 12, 2022
The company, focused on CTV engagement advertising and location-based marketing services, hires Baker to deepen relationships with publishing, technology, and local media partners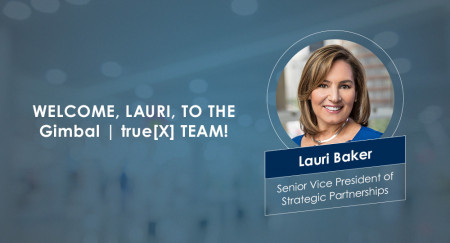 LOS ANGELES, January 12, 2022 (Newswire.com) - Gimbal | true[X], a technology company that is reinventing omnichannel experiences with a focus on value exchanges that respect consumers' time, privacy, and attention, announced today that it has appointed Lauri Baker as SVP, Partnership Strategy.
Baker comes to Gimbal | true[X] as a media executive with over two decades of sales and marketing leadership experience at companies like Discovery Inc., Verizon Media, HuffPost, and Yahoo!. Most recently, she served as Partner and COO at Pause Commercials, where she oversaw operations and revenue strategy for the early-stage adtech start-up, steering business development efforts and developing the company's go-to-market strategy.
"At Gimbal | true[X], we are a partnership company at our core, and I fundamentally believe that collaboration will fuel the evolution of our media industry," said Baker. "Our combined location-based data and creative capabilities provide an unparalleled opportunity to drive meaningful change by reimagining competitive business models through innovative and creative engineering. Whether we are solving for customer expectations or scalable data-driven ad experiences, an inclusive economy means greater results for everyone."
Baker's experience with building relationships that create successful product roadmaps alongside go-to-market strategies in the past has delivered +$250 million revenue growth for brands. In her new role at Gimbal | true[X], she will focus on developing and nurturing mission-critical partnerships for the company's robust media business that will inform innovation and go-to-market priorities.
"As trends and technology in our industry continue to converge, we're focused on elevating our partnerships across our business. Lauri brings to us a unique blend of experiences in media, adtech, and revenue-driving roles that relied on creative collaborations with both peers and competitors," said Christa Carone, President, Gimbal | true[X]. "Her expertise, insights, and deep knowledge of our increasingly interdependent businesses are the ideal complements to our talented team that is breaking new ground in data-driven, value-exchange marketing."
About Gimbal | true[X]
Gimbal | true[X] brings location and attention-based marketing together, enabling better targeting, more engaging creative, and actionable measurement solutions for advertisers looking to bridge the physical and digital worlds. Among the fastest-growing companies in ad technology, Gimbal | true[X] is advancing the integration of advertising, marketing, and CX through value exchange applications that captivate customers, optimize their attention, and honor their time and privacy.
Visit truex.com to learn more about its portfolio of award-winning connected TV and enhanced programmatic media offerings, and visit gimbal.com for information about Gimbal's premium location solutions.
Contact:
Casey Sudzina
Geben Communication
casey@gebencommunication.om
(330) 883-0270
Source: Gimbal | true[X]