Gimbal Hires Tech Veteran Adrian Tompsett From Swirl
Press Release
-
updated: Dec 17, 2018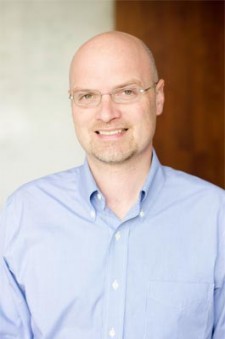 LOS ANGELES, December 17, 2018 (Newswire.com) - Gimbal, a leading location intelligence platform with identity-driven marketing and advertising solutions, today announced the appointment of Adrian Tompsett as SVP of location platforms. Tompsett comes from Swirl, a marketing technology company, where he led strategic sales and business development.
"Adrian comes to us with a wealth of location technology experience. Adrian is going to be instrumental in driving the value of location for enterprise customers and, ultimately, their end users. He will be focused on helping our customers drive optimal return on investment leveraging Gimbal's leading-edge location solutions," voiced Gimbal CRO Don Norton.
Gimbal is continuing to evolve its location-data offerings with greater enhancements to its technology and platform capabilities. The inherent value of location as a proxy of consumer intent and predictor for behavior has been building momentum among brands for some time now, but the ability to capitalize on that with accuracy and precision remains a challenge.
Adrian has over 20 years of experience in the technology space with deep expertise in digital marketing, ad tech and location technologies. He joins from Swirl where he managed sales, business development and go-to-market efforts. Previously at DataXu, he was instrumental in supporting and driving its hypergrowth from 2009 to 2012. Prior to DataXu, Tompsett was executive director of business development at ChoiceStream, a provider of personalization and advertising solutions for online retailers.
As SVP of location platforms, Adrian will be focused on expanding Gimbal's enterprise business by onboarding and growing key partnerships and delivering the value of first-class mobile experiences to help customers make the most of the tools available to effectively run proximity and location-based mobile programs.
"Location data is transformative to the enterprise business, providing marketers with the coveted complete view of their consumers across the physical and digital worlds," said Tompsett. "Gimbal has the most accurate location capabilities in the market and a stable of hundreds of happy blue-chip clients. I look forward to adding hundreds more as we continue our investment and innovation in the space."  
About Gimbal
​Gimbal translates location into intent, conversion and insight for companies trying to reach consumers or improve their customers' lives. Using its own suite of hardware and software, Gimbal enables brands, media agencies and marketers to reach their audiences with personalized messaging and drive measurable business outcomes.
Gimbal has been named to the Inc. 5000 list the past two years as one of the fastest-growing privately held companies in the United States and operates offices out of Los Angeles, New York City, San Francisco, San Diego and Chicago.
For more information, visit https://gimbal.com.
Media Contact
Matthew Russo
Chief Marketing Officer
(800) 882-5216 ext. 523
marketing [at] gimbal [dot] com
Source: Gimbal Inc.
---
Categories: Marketing, Advertising
Tags: adtech, advertising, enterpise, location data, location platform, martech
---