GHGSat Signs With KSAT for Satellite Constellation Operations
Press Release
•
Dec 15, 2022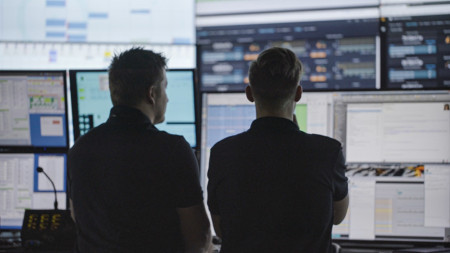 MONTREAL, December 15, 2022 (Newswire.com) - Managing a constellation of satellites requires constant supervision, know-how and dedication. GHGSat, a global leader in high-resolution remote sensing of greenhouse gas emissions from space, is taking the next step to enhance the secure and effective operation and control of its satellites as it swiftly expands its constellation.
Well known for its Ground Station Services and operating the largest commercial network with sites spanning all the continents, KSAT will provide services to GHGSat from the new Tromsø Satellite Operations Centre (TSOC). TSOC is a highly advanced operations centre designed to meet the specific needs for resilient and secure solutions, while being adaptable to manage multiple missions featuring different platforms and Mission Control Systems. The service is fully integrated with the Ground Station Network, ensuring seamless scheduling, tasking and ground station operation.
"We are honoured with GHGSat's trust and continued business as we expand our presence in the value chain of 24/7 mission-critical services. We are excited to include a NewSpace constellation into our portfolio of Satellite Operations Services." - Amund Nylund, KSAT COO.
"Our experience with KSAT's ground segment systems/services has paved the way to broadening our collaboration to include satellite operations for our growing constellation. The partnership enables us to stay focused on our mission and expertise, which is to deliver valuable, actionable emissions data and intelligence to customers worldwide." - Stephane Germain, GHGSat President and CEO
KSAT has worked with GHGSat since 2019 with their emissions data from their first satellite for the Earth Observation services. Since 2021, KSAT also supports the constellation from the Global Ground Station network. This new step - Satellite Operations - is yet another milestone in the collaboration.
Adding Mission and Satellite Control as a service to their portfolio, KSAT has become the one-stop solution for all ground operation needs.
The combination of highly automated procedures and the experience of the KSAT operations ensures that every spacecraft can be safely controlled from LEOP, through routine operations and de-orbiting.
Source: GHGSat