GGP's Water-Tek® Wins 2015 ICIS Innovation Award
Press Release
•
Nov 2, 2015
Advanced technology awarded Best Benefit to the Environment and Sustainability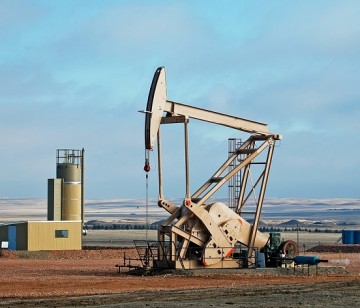 Chicago, IL - Illinois, November 2, 2015 (Newswire.com) - Global Green Products, LLC (GGP), a leader in green chemistry for the oil and gas industry, announced that its Water-Tek product has been selected as the winner of the 2015 ICIS Innovation Award for Best Benefit to the Environment and Sustainability.
ICIS, the world's largest petrochemical market information provider, issues the awards annually to recognize significant steps forward in technological and business innovation that have produced tangible results emerging over the past year. Entries are open to companies around the world. GGP's products and research reflect collaborative efforts with customers to meet rigorous specifications while ensuring environmental stewardship.
GGP's award-winning Water-Tek product reduces the amount of fresh water required to dilute high salinity brines in oilfield production. The innovation has already conserved millions of barrels of fresh water in the Bakken oil field in North Dakota and promises to save an exponentially greater amount as its use expands globally. The product is biodegradable, non-toxic, non-hazardous, and hypoallergenic.
A full description of the award and an interview with GGP President Larry Koskan can be found at www.icis.com/awards.
About ICIS:
ICIS, the trusted information provider for the chemical and energy industries, is part of Reed Business Information (RBI), a division of Reed Business and a member of Reed Elsevier plc (525), (UK:REL) (US:RUK) (NL:45443), the world's leading publisher and information provider. For more information on ICIS visit www.icis.com.
RBI publishes over 100 market leading publications, directories and online services, and organises many industry conferences and awards. For a full listing visit www.reedbusiness.co.uk.
About Global Green Products:
Global Green Products provides "green" alternatives to traditional chemical products for use in the energy and industrial water treatment markets. GGP's award-winning chemistry and experience in water treatment is unparalleled. More information on the company's products, notable achievements, key leadership, and history can be found at www.globalgreenproducts.com.
Related Media
Tags
Related Files