Germfree Launches New Equipment Line for Sterile Product Preparation
Press Release
•
Dec 2, 2022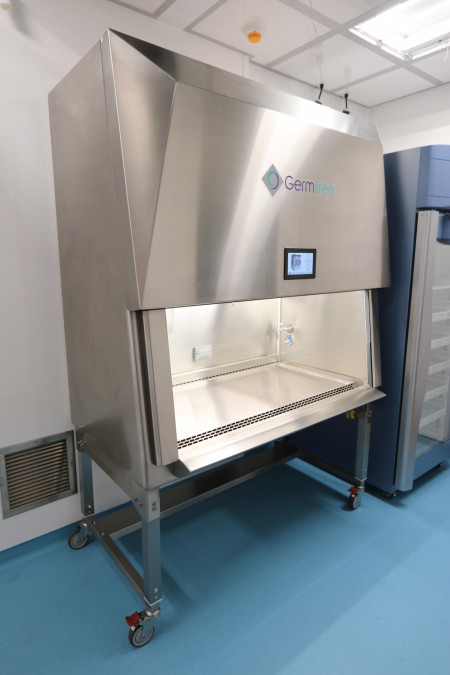 LAS VEGAS, December 2, 2022 (Newswire.com) - Germfree, a Florida based company, is introducing its new line of aseptic PEC (primary engineering control) equipment at the ASHP Midyear Clinical Meeting in Las Vegas. The newly redesigned equipment includes Laminar Flow Hoods, Biological Safety Cabinets, and Cleanroom Pass-Through Boxes. These new products build on Germfree's 60 years of aseptic PEC expertise in both the hospital compounding and pharmaceutical industries. The equipment has been designed to meet and exceed the strict cGMP and USP <797>/<800> regulatory requirements found in these industries.
"The USP <797> and <800> standards have changed the working environment for many in the compounding industry," said Ryan Henry, Marketing and Product Segment Manager at Germfree. "We listened to our customers and responded with new designs that are ideally suited for cleanroom use, enhancing the cleanability, durability, and ergonomics that they have come to expect from our products."
All of the new products are constructed from stainless steel, both in the work areas and on the exterior of the units. The new biosafety cabinet line features an automatic, adjustable, tempered glass sliding sash and touch screen controls that come pre-loaded with instructional videos on proper usage and care for the equipment. The laminar flow line includes touch controls and low glare LED lights integrated into the work area. Both units have a night mode setting that allows the hood to remain running during periods of non-use while reducing energy consumption.
The cleanroom pass-through boxes utilize mechanical interlocks to only allow one door to be open at a time. The active HEPA purge cycle is triggered by closing either door while the interlocks remain locked until the cycle is complete. These units have been designed with an upward door swing that reduces the equipment footprint and allows for universal installation.
"Providing aseptic environments to the hospital compounding and pharmaceutical industries has been incredibly important to Germfree going back to our founding in 1962," said Kevin Kyle, CEO of Germfree. "We are proud to be able to continue to serve these vital industries and innovate products that prevent sterile product contamination and protect patient safety."
About Germfree: Germfree Laboratories LLC creates environments that serve life science innovation and advance global health. The company, founded in 1962, designs, engineers and manufactures equipment and facilities to serve the compounding pharmacy, biopharmaceutical and biocontainment industries throughout the world.
Source: Germfree Laboratories, LLC