Georgia Philharmonic Names Maestra Tamara Dworetz New Music Director
Press Release
•
Jun 13, 2023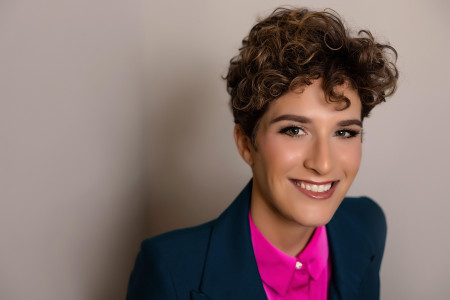 ROSWELL, Ga., June 13, 2023 (Newswire.com) - After an intensive year-long process, the Georgia Philharmonic Board of Directors has approved the Search Committee's recommendation to hire Maestra Tamara Dworetz as Georgia Philharmonic's Music Director, effective July 1, 2023.
A native of Atlanta, Georgia, Tamara Dworetz is quickly establishing a reputation as a dynamic and electrical musical force on the podium. She has conducted the Orchestre de Paris, the Paris Mozart Orchestra, Boston Pops, Dallas Opera Orchestra, Cabrillo Festival Orchestra, Louisiana Philharmonic Orchestra, Amarillo Symphony, and Mankato Symphony. She has served as an assistant conductor for the Orchestra de Paris (Klaus Mäkelä), Gürzenich Orchestre Cologne (François-Xavior Roth), BBC Concert Orchestra (Bramwell Tovey), and Atlanta Symphony (Nathalie Stutzmann) and won 2nd prize in the Boston Pops' Leonard Bernstein Conducting Competition.
Tamara was recently selected as one of 14 candidates from a worldwide pool in the 2022 La Maestra Conducting Competition for Women Conductors in Paris, France. She was the only U.S.-born conductor selected for the competition and earned a spot as one of six semi-finalists. A documentary entitled "Maestra", directed by Maggie Contreras, features five conductors from the competition—including Tamara—and was premiered at the Tribeca Film Festival on June 9, 2023, and highlighted on CBS National News.
A devoted music educator, Tamara's musical beginnings took place in the Atlanta public school system. Tamara is passionate about leading K-12 and pre-professional musicians in enriching musical experiences and is proud to be the newly-appointed Director of Orchestral Studies at Georgia State University.
"I am very excited to begin working with Georgia Philharmonic," Dworetz shared. "I am impressed with the community support for the orchestra and the talented musicians who care deeply about its future. I feel we'll achieve great things together."
Georgia Philharmonic President Greg Selig, who guided the search committee through the process, said, "We ran a very competitive search process and are very thankful for all three finalists who were guest conductors for the 2022-23 season. Finalists were selected from over 70 applications globally. Tamara rose to the top of the musicians' list with her ability to quickly adapt her style around soloists, communicate musical phrasing, dynamics, and articulation with her baton, deliver a stunning performance of Symphonic Dances from West Side Story by Leonard Bernstein, and work collaboratively and constructively behind the scenes with musicians and board members alike. The musicians are excited by Tamara's mantra of creative energy mixing the music we love with selected new works and collaborations. We are very privileged to have the opportunity to work with Tamara as our new Music Director!"
Executive Director Sherry Ellis adds, "We are thrilled to welcome Tamara Dworetz as the next Music and Artistic Director of Georgia Philharmonic. She's an exciting and vibrant force, and I can't wait to see how the orchestra will grow under her direction."
Georgia Philharmonic, now in its 39th season, is a philharmonic in the truest sense of the word: local professional and amateur musicians unite and perform out of their love of music. In doing so, the Georgia Philharmonic provides exceptional classical music experiences that delight and inspire audience members. Serving the communities of northern metropolitan Atlanta, the orchestra performs five seasonal concerts at Lassiter Concert Hall in Marietta, GA in addition to the annual DragonCon performance in downtown Atlanta.
Ticket Packages for the 2023-2024 season are available immediately. Auditions for new musicians will be held the weekend of September 9th and 10th. For more information, visit georgiaphilharmonic.org.
About Tamara Dworetz
About Georgia Philharmonic
Tamara Dworetz Press Kit
Follow us on Twitter, Instagram, Facebook, YouTube
# # #
Source: Georgia Philharmonic