Genome Insight's Innovative Whole Genome Sequencing Approach to Be Showcased at AACR (American Association of Cancer Research) Annual Meeting 2023
Press Release
•
Apr 17, 2023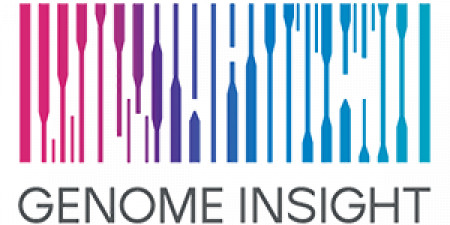 SAN DIEGO, April 17, 2023 (Newswire.com) - Genome Insight, a leading precision medicine and genomics company, announced that their innovative whole genome sequencing (WGS) approach will be featured in six poster presentations at the American Association of Cancer Research (AACR) Annual Meeting 2023 in Orlando, FL. These posters cover a range of topics, including a study of integrative biomarker analysis of regorafenib plus nivolumab (RegoNivo) in hepatocellular carcinoma (HCC), as well as a comparison between whole-genome sequencing-based and targeted panel sequencing approaches to precision oncology.
One notable presentation highlights that Genome Insight's WGS approach provides a more thorough analysis of genetic mutations in breast cancers with homologous recombination deficiency (HRD) than traditional BRCA gene testing. WGS can accurately classify HR status and identify which patients would benefit from polymerase enzymes (PARP) inhibitor treatment, making it a fast and effective screening tool.
"We are thrilled to present our WGS approach at the AACR annual meeting, which demonstrates the potential of our innovative approach to impact clinical decision-making for patients with cancer." - Dr. Young Seok Ju, CEO of Genome Insight
For more information about Genome Insight's WGS approach and other services, visit www.genomeinsight.net.
About Genome Insight
Genome Insight is a precision medicine whole genome platform company with the goal to accelerate the use of whole genome sequencing (WGS) for accurate diagnosis and personalized treatment for cancer and rare diseases. Genome Insight's proprietary platform is an automated WGS pipeline coupled with a bioinformatics-powered digital solution that rapidly generates meaningful medical insights, making it possible to use WGS in real-life clinical settings. Furthermore, this platform is applied in the research setting to advance novel therapeutic strategies in cancer and rare diseases. The company's headquarters is in San Diego (US) with offices in Korea (Seoul and Daejeon) and Hong Kong. To learn more, please visit www.genomeinsight.net
Source: Genome Insight