Geneva Group Announces Successful Disposition of Lake Orlando Business Center
Press Release
•
Aug 16, 2023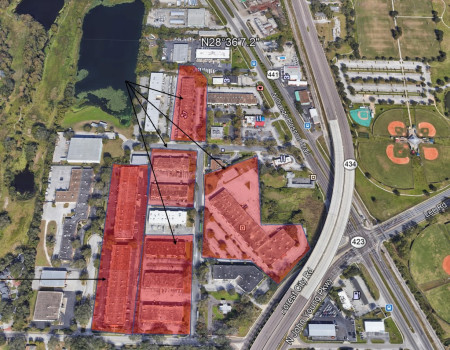 DEERFIELD BEACH, Fla., August 16, 2023 (Newswire.com) - Leading commercial real estate investment firm, Geneva Group of Deerfield Beach, Florida, announces the sale of a 293,000-SF small bay industrial portfolio located in Orlando, FL, with a sale price of $44,000,000.
The company's venture with Lake Orlando began with acquiring a single 100,000-square-foot complex. Recognizing the latent opportunities in the market, The Geneva Group made contact with the neighboring property and struck a deal for another 193,000 square feet. This strategic addition not only expanded the center's scope and created economies of scale, but also forced significant appreciation, transforming the 293,000-square-foot asset into an institution-grade holding.
"We saw the untapped potential of this pocket of Orlando long before it became apparent to others. We have since continued to aggregate in this market due to its affordability and continued growth," said Jarred Elmar, Managing Partner of Geneva Group. "Our foresight has indeed paid off, with results surpassing our most optimistic projections."
Thanks to this achievement, The Lake Orlando Business Center has generated an impressive return, a testament to investors' confidence in The Geneva Group's expertise and vision. The company expresses its heartfelt gratitude to all its members for their unwavering support and trust.
As The Geneva Group celebrates this significant milestone, the company is actively scouting new opportunities for Industrial, retail, and multi-family assets.
To partner with us on our next project and to review our latest opportunities, please visit www.GenevaGp.com.
About The Geneva Group:
The Geneva Group is a leading real estate investment firm specializing in acquiring and managing commercial properties for our portfolio. We specialize in value-add and opportunistic strategies in U.S. Real Estate with a current focus on industrial, retail, and multi-family. Our mission is to deliver investment opportunities that provide strong, stable current returns while generating long-term capital appreciation.
For further information or press inquiries, please contact:
Jarred Scher
Director of Acquisitions
Email: jscher@genevagp.com
Phone: 954-573-1598
Source: Geneva Group