Gateway Church Launches Gateway Resource Library Offering Free Church Resources
Press Release
•
Apr 4, 2023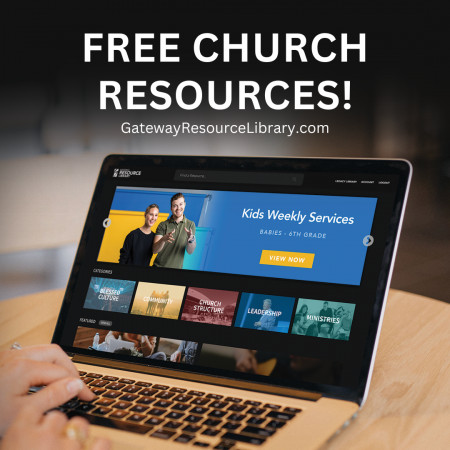 SOUTHLAKE, Texas, April 4, 2023 (Newswire.com) - One of the nation's 10 largest churches, Gateway Church, located in the Dallas Ft. Worth metroplex, has launched the Gateway Resource Library, an online collection of free church resources, to provide support to churches worldwide.
The initiative is led by Pastor Robert Morris, founder of Gateway Church, who believes in the power of sharing resources to help churches reach more people with the love and grace of God. "Gateway Church has always sought ways to help churches globally and what better way to do so than by providing thousands of free resources to churches of all sizes and any denomination," said Pastor Robert Morris.
Accessible at GatewayResourceLibrary.com, this unique online library provides pastors, church staff, and ministry leaders with a variety of content they can use royalty-free in their children, student, and adult ministries as well as church services.
The Gateway Resource Library has something for everyone. The site includes teaching series packages, music worship sets, kids ministry curriculum, Vacation Bible School ideas, leadership training materials, sermon prep tools, and much more. It is designed to provide churches with all they need to grow and thrive! The site is easy to use, and the resources are designed to be adaptable to a variety of church settings.
Pastor Robert wants to ensure that no matter how big or small a congregation is, everyone has access to quality sermon prep material and a broad variety of essential ministry content in one place.
Over 2,500 unique online and on-demand resources were created and curated with all types of churches in mind. Plus, new content will be added regularly so you can always stay up-to-date with fresh, creative resources.
For additional information, visit the Gateway Resource site at GatewayResourceLibrary.com.
###
Source: Gateway Resource Library
Related Files