Gate Scientific Awarded Phase 2 SBIR Grant
Press Release
•
updated: Jul 12, 2021
Grant will support commercialization of smartSENSE wireless sensor technology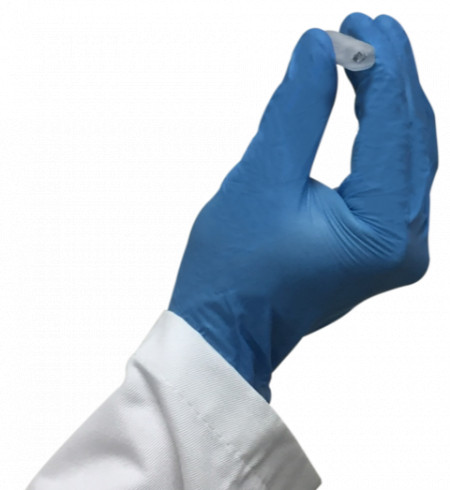 MILPITAS, Calif., July 12, 2021 (Newswire.com) - On June 15th, the National Science Foundation awarded Milpitas startup, Gate Scientific, a Small Business Innovation Research (SBIR) Phase 2 grant for their "smartSENSE" wireless sensor technology.
smartSENSE technology allows common chemical and biological sensors to be miniaturized and made wireless. These tiny sensors can be incorporated into existing equipment, such as magnetic stirbars commonly used to mix chemical reactions. To date, smartSENSE sensors have been developed to measure temperature, spin rate, and pH (acidity/alkalinity.) Future sensors will measure dissolved oxygen levels and other parameters relevant to research and manufacturing.
"We are very excited to start the next phase of our smartSENSE platform development to address markets in chemical and reagent manufacturing as well as bioprocessing applications such as vaccine and therapeutics development," says Morten Jensen, CEO at Gate Scientific. "In order to optimize processes and ensure quality, it is vital to track as many parameters as possible. The smartSENSE technology makes this easier than ever before."
The SBIR program was created in 1982 to support technological innovation by investing federal research funds into small businesses in vital industries. Phase 1 grants support exploration of the technological merit of a new idea, while Phase 2 grants support continuing research and development, and fund small businesses while they evaluate the potential for commercialization.
About Gate Scientific, Inc.: Gate Scientific (gatescientific.com) was founded in Silicon Valley in 2015, by life science and diagnostic industry veterans, Morten J Jensen and Kris Scaboo. Gate Scientific strives to make products that enable great research and improve healthcare decisions.
For additional information, please contact:
Robyn Bennis
Gate Scientific, Inc.
rb@gatescientific.com
Source: Gate Scientific, Inc.