Futurism Brings Affordable Cyber Defense to the Rural Health Care Community at the AHA Rural Health Care Leadership Conference
Press Release
•
Feb 4, 2022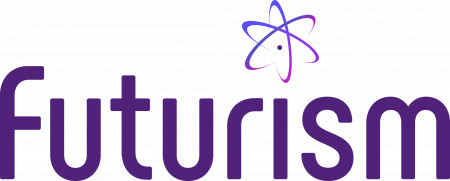 PISCATAWAY, N.J., February 4, 2022 (Newswire.com) - Futurism is excited to co-sponsor the 2022 AHA Rural Health Care Leadership Conference on Feb. 6-8, in Phoenix, Arizona.
"We are excited to return to the 35th Annual AHA Rural Health Care Leadership Conference in Phoenix, Arizona. We continue to extend our support to help the rural health care sector accelerate the shift towards a more sustainable, connected and secure health system," says Mr. Sheetal Pansare, President & Global CEO for Futurism Technologies.
Cybersecurity Hot Topic Roundtable: A thought leadership discussion on reducing business risks and improving cyber resilience for rural hospitals (Monday, Feb. 7, 12:30 - 2:00 pm)
The hot topic roundtable discussion will throw light on cybersecurity for rural hospitals, providing CEOs and board members with an opportunity to speak confidently about their security risk posture.
"Security is always an uphill battle for rural hospitals since most of these hospitals lack the required budget and security skills. Plus, there is always a void between the CEOs/Board of Directors and IT teams, causing lack of awareness and understanding pertaining to security," adds Mr. Sheetal Pansare.
The roundtable discussion will revolve around ways to effectively educate and communicate risk posture to the board and top executives of rural hospitals. The hot topic roundtable aims to address questions related to cybersecurity for rural hospitals.
The hot topic roundtable will address these and many other concerns related to cybersecurity for rural hospitals. We invite you to connect with our Cybersecurity Executive Mr. Leo J. Cole at our AHA Hot Topic Roundtable discussion, as he talks about key security issues that CEOs and Board Members of rural hospitals face and how we can help them in getting the right answers.
Learn more about our cybersecurity hot topic roundtable here.
How we can help?
As a leading IBM Global Security Solutions Partner, we are committed to helping rural hospitals become cyber-smart. Futurism Cybersecurity Services utilize Zero Trust Security Architecture to help rural hospitals leverage industry-leading IBM security tech and tools including IBM QRadar, IBM Watson AI, IBM MaaS360, IBM Verify Access, IBM Guardium, etc. for less than the cost of point products and expensive resources. Our security experts work like an extended arm of your IT/security team offering round-the-clock protection from Ransomware attacks and a range of advanced threats.
Drop by our booth to learn more.
About Futurism Technologies
Futurism Technologies is a trusted Digital Transformation (DX) advisor and consulting partner assisting businesses of all sizes to unlock the true value of digital. We provide DX services and solutions across the entire value chain including infrastructure management, product engineering, cybersecurity, process automation, cloud, AI, Big Data, RPA, Blockchain, enterprise product platforms, and many others. We are committed to helping rural hospitals get the most out of their IT/security investments by offering them affordable cybersecurity services (powered by IBM).
Contact:
Name: Leo J. Cole
Email: leoc@futurismtechnologies.com
Phone: +1-512-300-9744
Source: Futurism Technologies
Tags