FutureLand Corp (FUTL) Progressing Toward Its First Recreational Cultivation License in Oregon
FutureLand Enters the Billion Dollar Oregon Cultivation Market
Press Release
-
Aug 30, 2016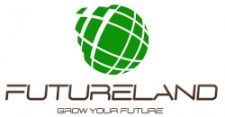 Denver, Colorado, August 30, 2016 (Newswire.com) - ​​​​​​​FutureLand Corp (OTCQB: FUTL), a leading provider of strategic real estate investment, grow facilities, and solutions to the global cannabis industry, provides an update on its progress and direction of the company.
Originally, FutureLand Corp's primary focus was on pursuing land leasing opportunities in states such as Colorado and Washington.  However, realizing the enormous opening of the medical and recreational cannabis sectors, we decided to expand the scope of business to include medical and recreational cannabis cultivation.  
Looking to the future, it seems natural to include the purchase of dispensaries and infused product licenses where vertical integration is possible. While not all states currently allow publically traded companies to have ownership, FutureLand foresees that opportunity for ownership is on the horizon, and stands ready to take full advantage. 
Initial expansion efforts are already underway, with initial advances just outside the city limits of Grants Pass in Southern Oregon. FutureLand Corp Purchased 50% ownership of 78 acres from HSPendleton, LLC. Together with John Miller of Groovy Groves, plans are underway to file for a recreational license in Josephine County and build out a recreational grow facility with a fully integrated supply chain which consists of a sophisticated onsite cultivation facility and its portfolio of proprietary strains. The estimated forward proforma 12-month GAAP revenue for Grants Pass, Oregon will be over $9 million. 
"Based in Oregon, Grants Pass is strategically positioned to capitalize on the recreational cannabis market in Oregon, which is expected to significantly expand in 2016 and 2017. Today's announcement is a continuation of that vision and I am confident this acquisition will enable FutureLand to achieve rapid growth for the benefit of its stockholders," says CEO Mr. Cox.
"Also, our partners already have another site 10 miles away from Grants Pass where they possess a recreational cultivation license and about 265 acres in Wolf's Creek, Oregon.  FutureLand holds a first right of refusal on the property and opportunity. The purchase of this property alongside Grants Pass will increase our estimated forward proforma 12-month GAAP revenue from $9 million to $24 million", concludes Mr. Cox.
Always seeking additional advances, the company has not stopped looking at opportunities in Jamaica, California, other parts of Oregon, Washington, Kentucky (Hemp), Canada, Puerto Rico and more.  Included in this are some targeted acquisitions that could set the stage for an up-list to a higher exchange. 
Additionally, FutureLand is still working closely with HempTech (OTC: HTCO) and Tinkerer's Obsession Labs to get 1000 grow pods placed around the US and Canada for native tribes to grow cannabis in conjunction with the partnership group.
About FutureLand Corp
FutureLand Corp., a Colorado company, is a cannabis and hemp specialty zoned land leasing company formed to capitalize upon the emerging global cannabis market. FutureLand, focuses on target acquisition, zoning, license fulfillment, site plan preparation and financing of cannabis or hemp grow facilities throughout the United States. We give growers the opportunity to grow. We monetize through leasing the land, leasing the structures on the land, financing interest revenue and management fees associated with cultivation centers. FutureLand retains ownership of all the land and the structures. FutureLand leases to both medical marijuana, retail marijuana as well as industrial hemp growers. FutureLand does not currently grow, distribute or sell marijuana, but this is about to change. To request further information about FutureLand, please email us at info@futurelandcorp.com, log onto our website at http://www.futurelandcorp.com, or visit us on FB @ futurelandcorp and Twitter @futurelandcorp.
​About HempTech Corp
 HempTech Corp (OTC PINK: HTCO), a Nevada corporation, is a provider of advanced Controlled Environment Agriculture (CEA) with sophisticated automation and analytical tools for the cultivators of legal industrial hemp and cannabis. We design and engineer specialized products using advanced sensors, process control techniques, big data aggregation, analytics and security solutions so cannabis growers can easily and effectively control every aspect of their operation. Through HempTech technologies, virtually every component of the plants' vegetative growth matrix and flower harvest is automated, documented and available in visible format both in real time and historically. This simplifies operations and ensures that the baselines set by the master grower are adhered to by the cultivation staff.
The Intelligent Automation Technology engineered for agricultural operations featuring CognetiX Cultivation Automation & Analytic Software drives improvement in productivity, efficiency, quality and sustainability. This industrial grade advanced Controlled Environment Agriculture (CEA) with analytical technology software, is being made available to small and large size cultivators that are not yet available in the Cannabis market. HempTech's goal is to provide cost effective and efficient cultivation of indoor cannabis through intelligent technologies and process control platforms.
​HempTech's mission is to establish a reputation in the cannabis industry as a one-stop-shop that provides all the infrastructure elements required by growers in a manner that is fully integrated, state-of-the-art, and secure. Products include the SPIDer™ (Secure Perimeter Intrusion Detection), SmartSense™, SmartEnergy, and analytics dashboard CognetiX™ through which HempTech Corp. provides growers unparalleled data analysis capabilities to Know Your Grow! HempTech -- America's Future Taking Root Today.
To request further information about HempTech, please email us at info@hemptechcorp.com, log onto our website at http://www.hemptechcorp.com or visit us at our Facebook page https://www.facebook.com/hemptechcorp or on Twitter @hemptechcorp.
Safe Harbor Statement under the Private Securities Litigation Reform Act of 1995
This press release may contain forward-looking statements covered within the meaning of the Private Securities Litigation Reform Act of 1995. These forward-looking statements relate to, among other things, plans and timing for the introduction or enhancement of our services and products, statements about future market conditions, supply and demand conditions, and other expectations, intentions and plans contained in this press release that are not historical fact and involve risks and uncertainties. Our expectations regarding future revenues depend upon our ability to develop and supply products and services that we may not produce today and that meet defined specifications. When used in this press release, the words "plan," "expect," "believe," and similar expressions generally identify forward-looking statements. These statements reflect our current expectations. They are subject to a number of risks and uncertainties, including, but not limited to, changes in technology and changes in pervasive markets. This release includes forward-looking statements within the meaning of Section 27A of the Securities Act of 1933 and Section 27E of the Securities Act of 1934. Statements contained in this release that are not historical facts may be deemed to be forward-looking statements. Investors are cautioned that forward-looking statements are inherently uncertain. Actual performance and results may differ materially from that projected or suggested herein due to certain risks and uncertainties including, without limitation, ability to obtain financing and regulatory and shareholder approval for anticipated actions.
Contact:
Media Contact
FutureLand Corp.
http://www.futurelandcorp.com
info@futurelandcorp.com
cox@futurelandcorp.com
(720) 370-3554
Twitter - @futurelandcorp
Facebook - futurelandcorp
Source: FutureLand Corp
Share:
---
Categories: Real Estate, Agriculture and Horticulture, Medical Research, Pharmaceuticals and Biotech, Medical
Tags: cannabis, grow, hemp, land
---