Fusion Recovery San Jose Launches New Intensive Outpatient Program
Press Release
•
updated: Apr 3, 2017
Fusion Recovery Flexible Intensive Outpatient Program (IOP) Schedules for Executives, Working Professionals and Young Adults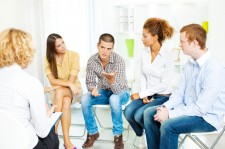 San Jose, CA, April 3, 2017 (Newswire.com) - Fusion Recovery San Jose announces a flexible intensive outpatient (IOP) program that makes addiction recovery more accessible than ever. Combining individual therapy with a range of holistic recovery services, Fusion Recovery's new IOP program is designed to provide a less restrictive treatment option that allows participants to balance recovery with work and other commitments.
"Fusion Recovery is proud to offer an evidence based and more flexible IOP schedule for working professionals, executives and young adults. In addition, we include individually designed outpatient therapy and holistic services for individuals. We are the only IOP program which does not require AA participation, but we do encourage some social support." says Michael O'Brien, President of Fusion Recovery.
Outpatient addiction and substance abuse treatment has been shown (in scientific studies) to be more effective than residential treatment. Individualized outpatient services, and intensive outpatient programs allow clients to confront daily stressors and build recovery tools, instead of just taking a 30 day vacation.
Intensive Outpatient Treatment Creates a Foundation for Recovery
Intensive outpatient addiction treatment supports long-term recovery from addictions with ongoing therapy and holistic approaches for healing mind and body. IOP programs allow clients to experience the intensive therapeutic approaches of inpatient rehab, but with fewer restrictions, more independence and, ultimately, greater success. Clients can continue living at home or a sober living environment and work while in treatment. Fusion Recovery's new IOP program combines scheduling flexibility with the kind of structure that supports recovery without the restrictions of inpatient rehab. Participants can attend IOP treatment three nights a week for three hours per session and have one individual therapy session per week. The length of treatment varies for each individual, but Fusion Recovery's IOP program typically lasts 12 weeks. The evening schedule is Tuesday, Wednesday, and Thursday nights from 6PM to 9PM.
Holistic Services Provide Support
Substance abuse takes a toll on both mind and body. Fusion Recovery's intensive outpatient programs include a choice of holistic services that supports the work of recovery by encouraging mindfulness, reducing stress and improving overall health. Options include mindfulness/meditation classes, recovery yoga, recovery Qigong, biofeedback and acupuncture. Clients may also add massage therapy at an additional cost.
The combination of individual therapy, holistic support services and the flexible, less restrictive approach to rehab services in Fusion Recovery's IOP program makes it possible to work toward recovery from addiction without disrupting the routines of daily life.
About Fusion Recovery
Located in San Jose, California, Fusion Recovery is Silicon Valley's premier source for outpatient addiction treatment. Fusion Recovery's services include structured Intensive Outpatient Services and customized Individual Outpatient Services, as well as aftercare for those who have completed a residential recovery program but need additional ongoing support. Staffed by a unique group of clinicians specializing in the treatment of substance use and addictive behaviors, Fusion Recovery strives to make addiction treatment accessible to everyone, with services tailored to each individual's particular needs.
For more information contact Michael O'Brien at office@fusionrecovery.com or call 408-484-4740.
Source: Fusion Recovery, Inc.
Related Media
Tags
Additional Links