Fusion Appoints Chief Clinical Officer and Chief Commercial Officer, Prioritizing Patient Experience, Facility Relationships, and Clinician Support and Growth
Press Release
•
Jun 2, 2023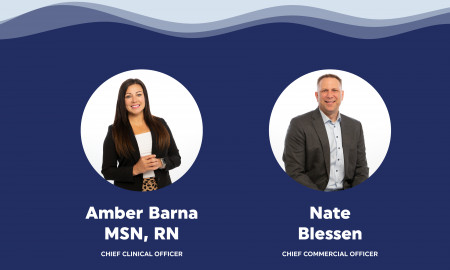 OMAHA, Neb., June 2, 2023 (Newswire.com) - Fusion recently appointed two new leaders to its executive team: Amber Barna, MSN, RN, as Chief Clinical Officer and Nate Blessen as Chief Commercial Officer.
Barna and Blessen join Fusion with more than four decades of collective healthcare industry experience that will further elevate Fusion's impact, clinical expertise, and growth trajectory. Both exemplify Fusion's core values of being humble, driven, and positive, and possess strategic leadership experience that will help the company fulfill its core purpose: "To ensure everyone we touch has a better life," through Fusion's three business units: Fusion Medical Staffing, Fusion Marketplace, and Fusion Workforce Solutions.
In her role as Chief Clinical Officer, Barna is responsible for strategic management of the Clinical and Compliance departments, which ensure the safety and well-being of travelers and their patients. Barna has more than 20 years of experience, working most recently as vice president of Clinical and Quality Services of Medical Solutions. She has a wealth of experience in nursing care, collaborating with client partners, and examining clinician credentialing.
As Fusion's Chief Commercial Officer, Blessen is responsible for business strategy, growth, and external relationships with clients, healthcare facilities, and service providers. He also leads the Fusion Workforce Solutions business, a Managed Service Provider focused on quality relationships. Blessen brings 20 years of experience in growth and innovation strategy, sales, and healthcare system leadership. He previously served as the senior executive director of Cardiovascular Care, Orthopedics, and Sports Medicine at Sanford Health.
"We are thrilled to welcome Amber and Nate to Fusion's executive leadership team. They each share a connection to our purpose and embody our core values. In addition, Amber's expertise in clinical operations and patient care, and Nate's deep experience in commercial strategy and business development, we are confident that they will help our team guide our three business units to continued success," said Koesters. "Our team looks forward to collaborating with Amber and Nate to drive innovation and continue transforming the clinician and patient experience across the industry."
Fusion is currently hiring in several departments and is looking for humble, driven, and positive individuals to add to the team. All open positions can be found at fusionmedstaff.com/careers.
About Fusion:
Fusion is an Omaha-based healthcare company working to improve the clinician and patient experience from multiple angles. The company consists of three business units: Fusion Medical Staffing, Fusion Marketplace, and Fusion Workforce Solutions, which simplify processes for healthcare travelers and facilities so they can focus on what really matters: patient care. Fusion employees strive to stay humble, driven, and positive.
Source: Fusion Medical Staffing