Fun and Effective At-Home Art Therapy, Paint by Numbers and Diamond Painting
Press Release
•
updated: Nov 10, 2020
Anyone can now embrace the joys of art with unique paint by numbers and diamond painting kits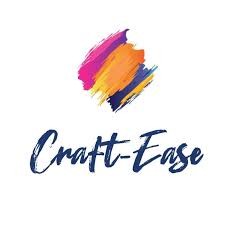 WELLINGTON, New Zealand, November 10, 2020 (Newswire.com) - Craft-Ease™ promotes art therapy and spreads more joy using high-quality, original paint by numbers and diamond painting kits. Founded to support independent artists, Craft-Ease exclusively offers their stunning art as at-home paint kits for people of all skill levels to make impressive, unique wall art and compensate them with each sale of their work. These art kits for adults help reduce stress and anxiety, increase confidence, and learn a new appreciation for their own artistic capabilities.
Offering the best paint by numbers kits and diamond painting kits, Craft-Ease stands out in their products, making them one of the leading paint by numbers and diamond painting websites. All paint by numbers kits come with a unique paint pot holder, four wooden paintbrushes, a full set of acrylic paints, premium linen fabric canvas, and thoughtful accessories. Framed kits, the uncommonly available paint by numbers with frames, are popular for people who want to save the hassle and money of framing their paintings themselves. The diamond painting kits are made with top-notch poured glue and include complimentary Star AB diamonds that render sublime sparkles.
Craft-Ease.com also provides the best custom paint by numbers and diamond painting kits transforming cherished memories into art. For consumers looking for where to buy paint by numbers, Craft-Ease offers fast shipping delivery domestically within the United States and to international destinations.
3-5 day arrivals from the U.S., beginning in November
Worldwide shipping
Every paint kit provides thoughtful and superior tools and is delivered in a beautiful gift box—delighting all recipients. With the holidays around the corner, offer the loved ones this gift of art and a wonderful experience.
About Craft-Ease
Craft-Ease is committed to helping make art therapy more accessible with high-quality, original paint by numbers and diamond painting kits that allow people of all skill levels to embrace their inner artist. For more information, please visit www.craft-ease.com.
Source: Craft-Ease
Tags
Additional Links