Fridge-Filters.ca Announces Company Sells Genuine Refrigerator Water Filters From Original Equipment Manufacturers (OEMs)
Press Release
•
updated: Nov 6, 2018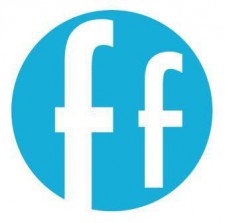 ONTARIO, Calif., November 6, 2018 (Newswire.com) - Fridge-Filters.ca, one of Canada's leading trusted suppliers of fridge water filters online, offers only genuine refrigerator water filters from original equipment manufacturers (OEMs).
Not all water filters are created equal. In fact, many filters are unable to fully purify drinking water. Drinking water in certain parts of the world contains impurities such as lead, mercury, asbestos, pesticides, insecticides, and pharmaceuticals. At Fridge-Filters.ca, they only sell genuine replacement filters made by a refrigerator manufacturer. These filters are certified to NSF/ANSI Drinking Water Treatment standards to ensure structural and safety standards are met.
At Fridge-Filters.ca, we only sell what is best for our customers.

Levent Erden, CEO
"At Fridge-Filters.ca, we only sell what is best for our customers," said Levent Erden, CEO of Fridge-Filters.ca. "We do not allow for any aftermarket filters in this shop."
All of the filters sold at Fridge-Filters.ca are to be trusted to filter out many contaminants that could affect one's health. In addition, all refrigerator filters available here are of high-quality and allow refrigerators to work at full speed. Faulty water filters can impact refrigerator performance, leak, and can potentially damage one's home.
It is essential to purchase only genuine water filters that are appropriately designed and tested for each appliance and are from refrigerator manufacturers that can be trusted.
About Fridge-Filters.ca
Fridge-Filters.ca is focused on online retailing of refrigerator water filters and providing the best online shopping experience for our customers. We only sell OEM water filters manufactured and distributed by the respective appliance manufacturers. At Fridge-Filters.ca, we promise our customers the most competitive pricing; fast, secure and convenient shopping; rapid delivery; and, quick turnaround time for any inquiries related to products, shipments, quality, or any other questions. Our customers' satisfaction is Fridge-Filters.ca's number one priority. We recognize that the customer service is a critical point of differentiation and strategic advantage between us and our competitors. Thus, we will go above and beyond to win our customers' loyalty and their commitment to repeat customers.
We appreciate the chance to serve you and to provide you with the most satisfying shopping experience. We look forward to your business now, and again in the future.
For more information, please visit https://www.fridge-filters.ca or call 1-888-902-5024.
###
Source: Fridge-Filters.ca