Freightera CEO to Speak at GIC 2022, Canada's Largest Grocer Trade Show & Conference
Press Release
•
Oct 24, 2022
Freightera CEO Eric Beckwitt will speak on sustainable shipping trends and how independent grocers and suppliers can reduce shipping costs while simultaneously cutting greenhouse gas emissions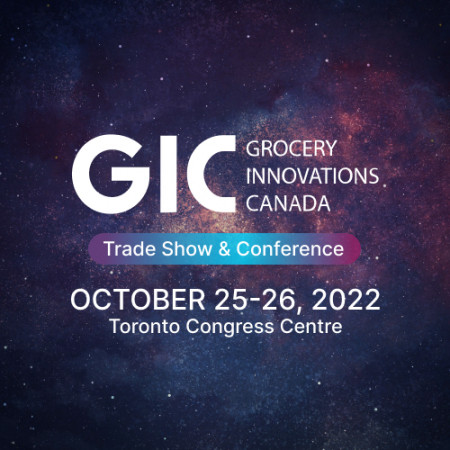 VANCOUVER, British Columbia, October 24, 2022 (Newswire.com) - According to recent research by EnsembleIQ, two of three shoppers surveyed would change their primary grocery store based on sustainability practices. Shoppers are also increasingly concerned with avoiding food waste and locally sourcing produce and animal products.
Sustainability is a focus of the 2022 Grocery Innovations Canada Conference, and Freightera is featured at booth 628 on Oct. 25 and 26 in the "Sustainability Sentral" Pavilion.
Freightera contributes to reducing greenhouse gas emissions and air pollution from freight transport by redirecting shipments to the lowest cost and lowest emission transportation options available daily on each lane.
Freightera specializes in less-than-truckload (LTL) shipping, the most common shipping solution for smaller independent grocery retailers, wholesalers, manufacturers, and distributors. Freightera also manages a local sourcing directory that promotes local goods sourcing, making shipping greener and more affordable.
Grocery Innovations Canada, back in person this year after COVID at the Toronto Congress Center, is the Canadian Federation of Independent Grocer's flagship annual tradeshow and conference. According to the organizers, the event attracts over 5,000 attendees and is a platform for all things grocery: food, lighting, shopping carts, and technology, introducing a world of products and services from around the globe.
Eric Beckwitt will speak at the Interac Insights & Innovations Stage on Oct. 25 at 3 pm EST.
About the Canadian Federation of Independent Grocers
The Canadian Federation of Independent Grocers (CFIG) is a nonprofit trade association founded in 1962 which continues to be a collaborative community, equipping and enabling independent, franchised, and specialty grocers for sustainable success. CFIG is a strong and united voice for over 6,900 independent grocery retailers across Canada, providing programs for operational excellence and fostering solid relationships among retailers and suppliers.
About Freightera
Starting in North America, Freightera is automating freight transportation, making shipping easy, accessible, and green. The Freightera platform allows businesses to search billions of fixed-cost, all-inclusive freight rates, find the best prices and lowest-emission transportation options, and instantly book freight online 24/7. Over 20,000 manufacturers, exporters, distributors, importers, wholesalers, and retailers in Canada and the USA use Freightera. Based in Vancouver, Freightera was British Columbia's third fastest-growing company in 2019, according to BIV.com. In 2020, Freightera won the Deloitte Technology Fast50 Award, placing #28 in Canada, and was ranked #80 (2020) #102 (2021), and #174 (2022) among Canada's Top Growing Companies in The Globe and Mail's Report on Business. For more information, see freightera.com.
Source: Freightera