Free Distribution of 1,423 Classic Psychotherapy Books in 223 Countries
Press Release
•
updated: Sep 8, 2016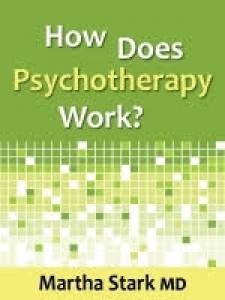 New York, NY, September 8, 2016 (Newswire.com) - Freepsychotherapybooks.org, a project of the non-profit International Psychotherapy Institute, has already distributed 750,000 FREE classic psychotherapy books in 223 countries. Soon it will be millions. The Internet offers astonishing opportunities for the distribution of scholarly work. Since there is no cost for paper, printing, binding, warehousing, shipping or billing, the books can be free.
This has been called the greatest advance in the distribution of books since Johannes Gutenberg invented the movable-type printing press in the fifteenth century.
Go to the site: freepsychotherapybooks.org. Check out the books offered, the statistics of our distribution, and the comments from those who have downloaded these books. Your readers will be pleased to learn that these valuable books are free.
Consider for review this important new book on our site: HOW DOES PSYCHOTHERAPY WORK? (450 pp.) by Martha Stark, M.D., a psychiatrist and psychoanalyst. Every one of your many readers can download it FREE.
Source: International Psychotherapy Institute
Additional Links