Fragrance Creators Names Gregory S. Lermond as 2023 Bruell Award Recipient
Press Release
•
May 24, 2023
Lermond has devoted more than 50 years to promoting community and a vision to responsibly strengthen and grow the fragrance industry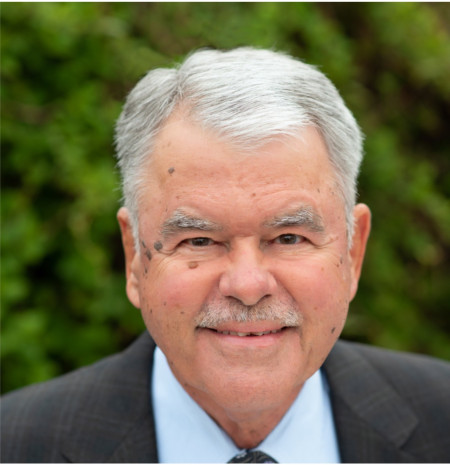 WASHINGTON, May 24, 2023 (Newswire.com) - Fragrance Creators Association recognized Gregory S. Lermond as the recipient of the 2023 Eric Bruell Distinguished Service Award at its Spring Dinner, held last night at Westmount Country Club in Woodland Park, New Jersey.
Since 1991, the fragrance industry has gathered at Fragrance Creators' Spring Dinner to recognize one person who has made considerable contributions and advancements to help drive the industry forward.
Lermond's 53-year career in the fragrance industry started as an agent/broker of essential oils at the John D. Walsh Company, where he eventually rose to become President and CEO. Throughout his career, he quickly adjusted to changing industry needs—such as adopting a distribution model for essential oils and aroma chemicals to strategically meet the growing need for just in time inventory. He was appointed to the Fragrance Materials Association's (now Fragrance Creators) Board of Directors in 1989 and remained a Board member until 1994. Lermond also supported the founding of other associations such as the International Federation of Essential Oils and Aroma Trades (IFEAT) and Women in Flavor and Fragrance Commerce (WFFC). In 2014, Lermond sold The John D. Walsh Company and became Chief Operating Officer of The Lermond Company, LLC, a woman-owned distributor of fragrance and flavor ingredients, founded by his daughters, Tara Lermond Melchionne and Erica Lermond.
"Mr. Lermond is a true industry leader," said Cynthia Reichard, Co-Chair of the Fragrance Creators Board of Directors and Executive Vice President of Arylessence, Inc. "I have long admired his deep knowledge and expertise regarding our industry - and his unwavering passion in supporting all aspects of the fragrance industry at large."
"Greg's vision and tenacity have helped our industry keep up with changing times," said Robert Weinstein, Co-Chair of the Fragrance Creators Board of Directors and CEO of Robertet USA. "I am grateful for his innumerable contributions to our industry."
"When we say 'responsible industry steward,' we think of people like Greg; dedicated individuals who go above and beyond to nurture the current and help cultivate the next generation of values-driven fragrance industry leaders to shape our industry for the better," said Farah K. Ahmed, President & CEO, Fragrance Creators Association.
###
Fragrance Creators Association is the trade association representing the majority of fragrance manufacturing in North America. We also represent fragrance-related interests along the value chain. Fragrance Creators' member companies are diverse, including large, medium, and small-sized companies that create, manufacture, and use fragrances and scents for home care, personal care, home design, fine fragrance, and industrial and institutional products, as well as those that supply fragrance ingredients, including natural extracts and other raw materials that are used in perfumery and fragrance mixtures. Fragrance Creators established and administers the Congressional Fragrance Caucus, ensuring ongoing dialogue with members of Congress and staff. Fragrance Creators also produces The Fragrance Conservatory, the comprehensive digital resource for high-quality information about fragrance—www.fragranceconservatory.com. Learn more about Fragrance Creators at fragrancecreators.org—for people, perfume, and the planet.
Source: Fragrance Creators Association