Founders of Cream of the Crop Leaders Launch Transformational eLearning Company
Press Release
•
updated: Jan 22, 2021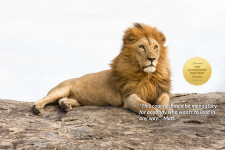 SAN FRANCISCO, January 7, 2021 (Newswire.com) - The co-founders of Cream of the Crop Leaders, a transformational learning company serving workplaces and corporations worldwide, formally announce their role in the formation of eHumanize, a transformational eLearning company and platform.
Says co-founder Dan Messinger, "Traditional eLearning is one-dimensional, and produces very little behavior change. Believing that the best online leadership courses should be transformational, we set out to answer the question, 'Is it possible for eLearning to be transformational?'"
Co-founder Sioux Messinger said, "We isolated the same unique learning methods that we developed for use in our onsite Executive Presence Training, leadership webinars and virtual team building sessions, then we transferred these same dynamic learning methods to our very own eLearning platform, eHumanize."
eHumanize is an Experiential eLearning™ platform, delivering a transformative digital learning experience that liberates people who are unchanged by traditional one-dimensional learning and incorporates learning collaboration among students, human feedback and immediate application to real situations.
The founders of Cream of the Crop Leaders, then, now offer The Executive Presence Training in three modalities: Live Onsite and Live Virtual through Cream of the Crop Leaders, and Experiential eLearning through eHumanize. All three delivery methods have one thing in common: highly interactive transformational learning designed to engage learners and produce real behavior change.
Cream of the Crop Leaders' onsite and remote leadership development trainings, remote team building sessions and leadership webinars are utilized to maximize performance by global organizations including Google, Facebook and more.
Source: Cream of the Crop Leaders
Additional Links