Fortifeye Vitamins and Lange Eye Institute Welcome Dr. Susan Summerton to the Team
Press Release
•
May 4, 2023
Dr. Susan Summerton, Optometric Physician, Certified Nutrition Specialist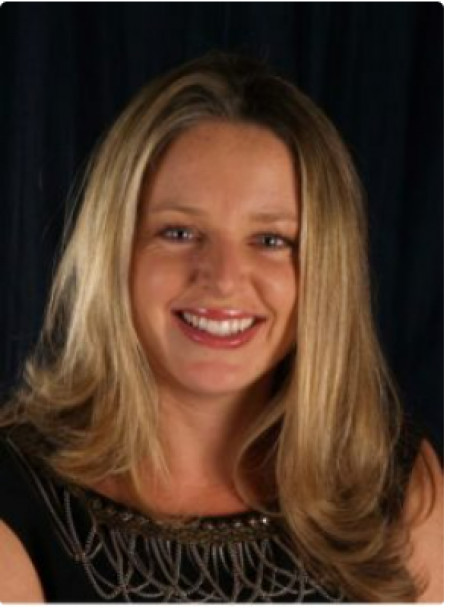 THE VILLAGES, Fla., May 4, 2023 (Newswire.com) - Fortifeye Vitamins/Lange Eye Institute welcome Dr. Susan Summerton to the team. Dr. Susan Summerton is an exceptional Optometric Physician who has taken the road less traveled in her profession. Her impressive educational background and credentials, such as being a Certified Nutrition Specialist (CNS), a Diplomate in American Clinical Board of Nutrition (DACBN), and a Fellow in Ocular Nutrition Society (FONS), is why she is highly respected in her field. She is part of an exclusive group of optometric physicians in the country who have specialized in nutritional and integrative eye care, bringing an added value of nutritional wellness and anti-aging to the Lange Eye Institute, The Villages, FL.
Dr. Summerton's expertise extends beyond her education and credentials. She is a former board member of the Ocular Wellness and Nutrition Society, and currently serves as the president of the West Florida Optometric Association. She is also an active member of the American Optometric Association and Florida Optometric Association. Aside from her impressive professional achievements, Dr. Summerton previously served as a professor of nutrition at Hodges University and continues to share her knowledge by delivering lectures on nutrition at eye doctor continuing education conferences.
With such a wealth of knowledge and experience, it's no wonder why Dr. Susan Summerton is a highly sought-after authority in the world of nutrition and eye care. She has conducted numerous presentations and authored a variety of articles on the subject, emphasizing the importance of total body wellness. Dr. Susan Summerton's philosophy on nutritional and integrative eye care complements Dr. Michael Lange's approach, making her a valuable addition to the team.
Whether one needs a diagnosis and treatment for eye disease, contact lenses (including scleral lenses, keratoconus lenses, and hybrid lenses), low vision, pediatric eye care, or geriatric eye care, Dr. Susan Summerton is available for just about every aspect of eye care. For anyone looking for an eye doctor who goes the extra mile to ensure overall health and wellness, Dr. Summerton is now accepting new patients at the Lange Eye Institute. With her unparalleled dedication to providing top-notch care, there isn't any regret in entrusting her with one's vision. Don't miss out on the chance to experience the difference Dr. Summerton can make in eye and total body health.
https://www.drmichaellange.com/lange-eye-institute-the-villages-fl/
Fortify Vitamins Inc. is the parent company of Fortifeye Nutraceuticals. Fortifeye Vitamins' corporate headquarters is based out of Ocala, Florida, and has had 10 research centers scattered throughout Florida. Fortifeye Vitamins' goal is to continuously research and develop the latest evidence-based nutraceuticals to aid in total body and ocular health. These supplements must be science-based and not be promoted by industry hype. Fortifeye wants to help patients become proactive in their health thru proper nutrition and lifestyle changes.
Source: Fortifeye Vitamins