Former Starwood Design Director Bethany Warner Joins Top Shelf Real Estate Advisors
Press Release
•
updated: Sep 12, 2017
Full-service firm continues to expand with new clients and industry veteran talent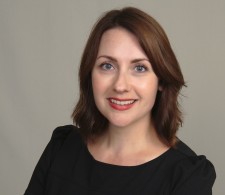 BETHESDA, Md., September 12, 2017 (Newswire.com) - Top Shelf Real Estate Advisors, LLC, an innovative, full-service hospitality project management firm, today announced the hiring of Bethany Warner as a Project Manager. The addition of Warner, a former Director of Design Management with Starwood Hotels and Resorts Worldwide, is intended to help sustain and support the momentum of the company's rapid growth trajectory.
"Besides her depth of experience and management talent, Bethany brings the added perspective she gained working for one of the most respected companies in the hospitality industry," said Top Shelf founder and CEO, Darrin J. Phillips. "She's a great addition to our team and we are thrilled to have her."
Top Shelf prides itself on the quality of its team, all of whom have varied industry backgrounds. They include former hotel owners and builders, architects and designers, construction managers and finance professionals. "Having a diverse team with all the various skills required by our clients is just one of the things that set us apart and frankly, accounts for our triple-digit growth," Phillips said. "We are constantly striving to improve what we do and how we do it. Bethany joining us is further proof of that."
"I worked with Darrin and his Top Shelf team while at Starwood," Warner said. "I am excited to be able to continue our collaboration as part of the Top Shelf family." Warner, who began her career as an interior designer, holds an associate of arts in interior design from Bauder College, and a bachelor of business management from Kennesaw State University, both in Atlanta, Georgia.
About Top Shelf Real Estate Advisors.
TOP SHELF Real Estate Advisors is a hotel project management firm that is redefining how project management should be done. Armed with hands-on expertise in construction, finance and hotel operations, the firm utilizes cloud-based technology to deliver full transparency of every project detail, resulting in one-stop project management services. As former hotel owners, TOP SHELF understands and can anticipate the needs and wants of its clients to routinely exceed their expectations. TOP SHELF is dedicated to bringing projects in on time and on budget, or better. As a result, the company delivers the peace of mind that inspires confidence and the loyalty to add to a growing track record of success for both regional and nationally recognized hotel brands. For more information, please visit www.topshelfrea.com.
Media Contact:
Darrin Phillips
Phone: 240-223-3550
Email: apps@topshelfrea.com
Source: Top Shelf Real Estate Advisors, LLC
Additional Links