Former Pyxant Labs and ImaBiotech Announce New Unified Brand as Aliri
Press Release
•
May 23, 2023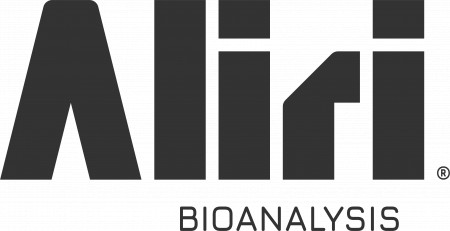 COLORADO SPRINGS, Colo., May 23, 2023 (Newswire.com) - The bioanalytical CRO companies formerly known as Pyxant Labs Inc. and ImaBiotech Group, which joined forces in 2021, are pleased to announce their new identity as Aliri. The integrated company's goal is to provide pharma and biotech companies a seamless experience across a unique range of decisive and innovative services, including mass spectrometry and imaging techniques for bioanalysis, spatial bioanalysis, and spatial biology. Aliri's team of seasoned scientists, project managers, and technical and regulatory experts remains dedicated to partnering with visionary drug developers and adding value to their workflow.
"Aliri is committed to providing a high level of service and attentiveness across a unique combination of bioanalytical and imaging services with the goal to help our customers select the right drug candidates and accelerate their drug discovery and development programs," said Jonathan Stauber, Aliri CEO. "We will continue to invest in our personnel, systems, technology platforms and facilities to meet and exceed the needs of our customers and the demands of the market." Aliri's continued investments are driven by its commitment to help customers advance their drug development programs with speed and agility:
Lille, France: Aliri has increased its total facility footprint by 50% with additional space to support current and future growth to meet the regional demand. The company plans to build out additional laboratory and office space targeted for Q3 2023 completion.
Colorado Springs, Colorado: Aliri has completed the buildout of a new dedicated instrumentation laboratory, which has increased its laboratory footprint by 25%. This expansion provides the necessary space to increase instrument capacity by 50%.
Salt Lake City, Utah: Aliri has acquired additional facility space to increase its laboratory footprint by 25%. The company plans to build a new dedicated instrumentation laboratory to increase its instrument capacity by 30%, with a targeted Q2 2023 completion date.
Aliri builds on 25 years of foundational enterprise experience and successful FDA submissions, carrying on the legacy of Pyxant Labs Inc., ImaBiotech Group, and Tandem Labs. The Aliri team is excited about the opportunity to further meet the growing demands of the industry and continue delivering exceptional results that drive success for its customers. Leading the teams are Jonathan Stauber, CEO; Maurice Gaubatz, Chief Business Officer; Jim Wilfahrt, Chief Operating Officer; Sylvain Chabanier, Chief Financial Officer; and Zach Farley, Director of Human Resources. Aliri is backed by ArchiMed SAS ("Archimed"), a leading private equity fund focused on the healthcare sector.
Source: Aliri