Forget the Law of Supply and Demand: MEE Inc. Unveils the World of Multidimensional Economics (ME)
MEE Inc. Introduces the Law of Value and Demand with MEE4D Computing Software.
Press Release
-
updated: Aug 16, 2017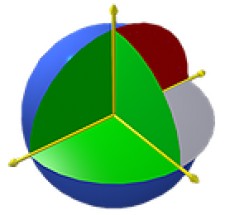 LOS ANGELES, CA, August 16, 2017 (Newswire.com) - MEE Inc. has found that the law of supply and demand, long a staple of economic theory, will no longer hold its reign. Douglas Howarth, CEO, and founder of MEE Inc. has discovered a new, superseding economic theory. A construct at work since the first market transaction, it is the law of value and demand.  Now MEE is revealing its peer-reviewed groundbreaking advances in economic analysis to educators and companies worldwide.
"I was shopping for washing machines with my wife when the concept hit me," says MEE Inc. founder, Douglas Howarth. "As she talked about their features on the one hand and what we could afford on the other, I realized she was using multiple mathematical dimensions at the same time. I wondered if collectively everyone thought that way and if I could prove that. They do, so I did."
Multidimensional economics bridges the fields of microeconomics and macroeconomics and places them in a single collapsible and expandable worldview. It provides for the exhaustive study of any market or any number of all markets simultaneously, meaning it can work for any industry, product or service. The construct has no upper limit to the number of markets it can study at the same time. Thus, its possibilities are endless. It moves economic study from the hypothetical to the practical as it provides empirical solutions to real world problems.
MEE Inc. has already begun to put their findings into motion, consulting with and providing training in multidimensional economic theory for Fortune 500 companies such as Raytheon and Lockheed Martin. MEE Inc. is excited to announce the release of their proprietary, patent-pending software, MEE4DTM this month. The software lets users perform statistical analysis across four mathematical dimensions rapidly, to discover over and under priced products, and to find gaps in any market for products that consumers want, don't have and can afford.
MEE4D software is available for purchase at the retail price of $1,990/year, or free for the first 30 days of any new trial. Training programs for individuals and companies are also available upon request as are customized consulting projects.  
Mr. Howarth targets release of his book on this theory in 2018. The company is also in talks with top universities to develop courses around the subject for students across many disciplines.
Join the 4D, 5D and ND revolution. Discover MEE. Visit www.meevaluators.com or www.meevaluators.com/online-store to start your free trial. 
About MEE Inc.
Multidimensional Economic Evaluators (MEE) Inc. is the inventor of and world leader in 4D market analytics. Its peer-reviewed and patented techniques work for all types of markets  It has served a wide range of companies; from start-ups to members of the Fortune 500. For more information, see www.meevaluators.com.
###
Media Contact:
Allie Yaldezian | Elevate My Brand, Inc. | 818-452-9880 | allie@elevatemybrand.com ​
Source: Elevate My Brand on Behalf of MEE Inc.
---
Categories: Business Technology, Economy, Economy, Computers and Software, Computer Software, Economics
Tags: 4D, 5D, business economics, economic theory, economics, law of supply and demand, market analytics, market value, ND, pricing prediction software, software
---