For Fifth Consecutive Year, LIDP Named a Top 10 Policy Administration Solution Provider by Insurance CIO Outlook
Press Release
-
updated: Jun 10, 2020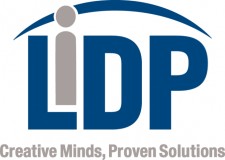 WOODRIDGE, Ill., June 10, 2020 (Newswire.com) - LIDP Consulting Services (LIDP), a provider of innovative and proven software solutions and related services designed specifically for the life, annuity, and health insurance industry; today announced that it has once again been recognized by Insurance CIO Outlook magazine as a Top 10 Policy Administration Solution Provider. This is the fifth consecutive year LIDP has been named among the Top 10 by the publication.
This year's list was determined by a distinguished panel of selectors, consisting of prominent CEOs, CIOs, VCs, and industry analysts, along with Insurance CIO Outlook's editorial board. The team shortlisted the top policy administration solution providers who are at the forefront of meeting the urgent needs of the industry.
"We congratulate LIDP on making the Top 10 list yet again," said Pamela Morgan, managing editor of Insurance CIO Outlook. "For the fifth straight year, LIDP has been recognized for continually and consistently being at the forefront of providing innovative solutions for core systems that insurance carriers need to transform their organization. Being one of 3 life insurance vendors recognized, LIDP has embraced the disruptive waves of change to evolve and stay ahead of the times to offer life insurance companies with the latest in digital transformation, such as with LIDP's Titanium."
"This year has been incredible – we have a new client live on Titanium, several conversions under our belt, and our innovation lab is hard at work delivering new enhancements every few weeks. This latest recognition is further validation that our focus on our customers, coupled with our continued strong investment in research and development, is the ideal combination for our continued success and that of our customers," says Kimberly Duke, LIDP's CMO and director of sales. "It is always gratifying to be recognized, and we appreciate Insurance CIO Outlook's continued sponsorship of the Top 10 program."
LIDP's Titanium policy administration system can process nearly all life, health, annuity products, including; fixed, variable, equity-indexed, traditional, non-traditional, individual, and worksite on a single system. Designed for implementation and integration simplicity, Titanium is built entirely on JEE platform, offering the stability, portability, and scalability to innovate the carrier's core back office. Titanium benefits from LIDP's 40 years of functionality, development, and experience invested in its original solution, The Administrator.
About LIDP
Since 1979, LIDP has been providing innovative and proven software solutions and related services designed specifically for the life, annuity, and health insurance industry. Today, over 80% of LIDP's staff is dedicated to the continued development and support of LIDP solutions. The company's performance record and reputation illustrate its focus on and commitment to high quality and customer satisfaction. LIDP has an unblemished record in meeting customers' expectations with no client litigation in its long history. For additional information, call LIDP at 630.829.7100 or visit www.lidp.com.
CONTACT:
LIDP
630-829-7000
​www.lidp.com
Source: LIDP
Share:
---
Categories: Life Insurance, Business Technology
Tags: award winning software, core systems, LIDP, Life Insurance, Titanium
---