Fooji Announces Nationwide On-Demand Brand Activations, Powered by DoorDash
Press Release
-
updated: Apr 16, 2019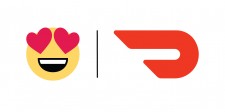 LEXINGTON, Ky., April 16, 2019 (Newswire.com) - Fooji, the industry-leading brand activation platform, has launched an exclusive partnership with the largest and fastest-growing last-mile logistics platform DoorDash. Through this partnership, Fooji activations can now reach even more fans in a number of new markets with improved efficiency and quicker delivery times.
With today's announcement, all third-party Fooji deliveries will now be powered by DoorDash. Based on recent campaigns using the DoorDash platform, Fooji has already seen delivery times cut by more than 50 percent.
"DoorDash is a perfect fit for Fooji because we believe in the magic of getting something delivered directly to you in less than an hour, and DoorDash shares and executes on that vision," said Nick Alley, VP of project management at Fooji.
"We're excited to add Fooji to our list of partners and help them deliver on their promise to connect beloved brands with their fans, now with an even higher level of service and quality," said Casey North, DoorDash's vice president of Drive. "This partnership will leverage our strong logistics platform, enabling Fooji to reach more fans in more markets."
Sara Gooden, VP of operations at Fooji, added, "This relationship brings a ton of value to our fans and clients and we're excited to continue to grow our company with an amazing partner like DoorDash."
To experience the collaboration, head to Fooji's Twitter and participate in an upcoming activation. Nothing beats free products delivered on-demand.
A standard Fooji campaign is simple and lives primarily on social. Fans share a hashtag and emoji (trigger), which the platform is actively listening for. Fooji auto-replies with a URL for the fan to input delivery information. Once they receive this information, they deliver a branded, physical product to the fan's front door within one hour.
ABOUT FOOJI
Fooji is an award-winning brand activation platform that helps the world's most beloved brands acquire and engage fans. Founded in 2015 by Gregg Morton and Erik Zamudio, Fooji has become an industry leader in the brand activation space through its innovative method of reaching consumers. To date, Fooji has driven more than six billion impressions, worked with more than 120 brands and delivered more than 300,000 total experiences to fans around the world. Learn more at www.fooji.com and follow us on social to experience the magic of on-demand marketing.
ABOUT DOORDASH
DoorDash is a technology company that connects customers with their favorite local and national businesses in over 3,300 cities and all 50 states across the United States and Canada. Founded in 2013, DoorDash empowers merchants to grow their businesses by offering on-demand delivery, data-driven insights and better in-store efficiency, providing delightful experiences from door to door. DoorDash Drive is the last-mile logistics platform that powers direct delivery for any business. By building the last-mile delivery infrastructure for local cities, DoorDash is bringing communities closer, one doorstep at a time. Read more on the DoorDash blog or at www.doordash.com.
Fooji Press Contact:
Erik Zamudio​
erik@fooji.com
513.225.1378
DoorDash Press Contact:
Liz King
Liz.King@DoorDash.com
914.393.6900
Source: Fooji
Share:
---
Categories: Advertising
Tags: Advertising, Brand Activation, Delivery, Giveaway, Logistics, Marketing, On-Demand, Promotion, Social Media, Sweepstakes
---