Focuss Service Group Provides Leadership Consultancy in the Safety, Security and Professional Services Industries
Press Release
•
updated: Nov 8, 2017
Focuss Service Group is a highly motivated and skilled group of professionals, serving several markets and sectors across the globe.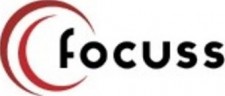 RICHMOND, Texas, November 8, 2017 (Newswire.com) - Focuss Service Group is an agile company that can meet a range of client needs across the safety, security, and professional services industries. The company is a licensed Texas Security Consulting company that also holds licenses for uniform security services and investigations. Russell and Jay Grimes, business partners and brothers, founded Focuss Service Group in April 2012. The Grimes are both lifelong professionals, having each worked in several support function careers including state and federal law enforcement and within the safety, security, and professional services.
One of the concentration areas for the company is their professional services. Focuss Service Group provides operations and maintenance and capital project management as well as teams of specialists for a range of business needs. Under their project management consultation, the company provides turnkey project management utilizing professionals who often have more than 30 years in their industry. These professionals offer on-site construction management, in-house engineering management, direct-hire procurement, technical services, and more.
Focuss Service Group also offers cost-effective professional staffing and resources to meet the needs of large corporations and smaller contractors across the United States. The company invests the upfront time required to understand a client's goals, then utilizes a rigorous employee screening process to ensure goals are attained. The company has obtained such key personnel as executive leadership, project and construction managers, engineers, safety and environmental officers, and more.
"If it takes a unique team or individual with a unique skillset to execute a special outcome, we design and deliver that person or group and assure the desired outcomes," says Jay Grimes, the group's President. "It is our mission to invest in local communities and support local contractors and owners to successfully deliver projects, protect assets, and improve not only safety performance but overall performance."
Focuss Service Group works with a range of clients providing this high-level leadership consultancy, including those from the oil and gas refineries, nuclear and coal-fired power plants, offshore operations, construction and maintenance projects, commercial construction companies, and more.
The company has regional support offices in Texas, Canada and Colombia and is opening a branch office in the Greater Brazosport area of the Texas Gulf Coast. For more information about the company's services, visit www.usafsg.com.
About Focuss Service Group, Inc.
Focuss Service Group designs security solutions, both domestically and internationally, around client needs, risk profile, and historical benchmarking. Most importantly, the company delivers sustainable business value and is uniquely qualified to understand security environments as well as the client's organization and goals. Focuss aligns the right technology, right process, and right resources to create best in class outcomes.
Source: Focuss Service Group, Inc.