Florida Kids at Risk, Parents Need to Know Their Rights, Says CCHR
Press Release
•
updated: Jun 8, 2017
Citizens Commission on Human Rights says more than 32,000 Florida children and teens were sent for involuntary psychiatric examination last year — with or without parental consent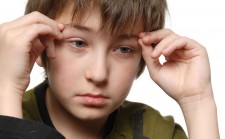 Clearwater, Florida, June 8, 2017 (Newswire.com) - Citizens Commission on Human Rights (CCHR) announced that a recent analysis of calls from parents shows more than 70 percent of children held for involuntary psychiatric examination do not meet the criteria for such evaluation according to Florida's infamous Baker Act. The Baker Act is the state's law that permits involuntary commitment of children without parental consent.
The law states that a person of any age may only be examined if "without care or treatment, the person is likely to suffer from neglect or refuse to care for himself or herself; such neglect or refusal poses a real and present threat of substantial harm to his or her well-being; and it is not apparent that such harm may be avoided through the help of willing family members or friends or the provision of other services."
CCHR educates parents on the existing law, their rights under that law, and provides families with a form they can file with their child's school to prevent the child's involuntary commitment.
Working with legal professionals, CCHR has helped many families extract their children from psychiatric evaluation and has helped them avoid the administration of powerful and dangerous psychiatric drugs.
CCHR Florida has informed some 150,000 families of their rights under the mental health law and has published a petition to stop involuntary psychiatric evaluation of children in Florida.
Anyone needing help with a family member or friend committed under the Baker Act or wishing to learn more should call 727-442-8820 or visit the CCHR Florida headquarters at 109 N. Fort Harrison Ave. in Clearwater, Florida.
Citizens Commission on Human Rights was established in 1969 by the Church of Scientology and Dr. Thomas Szasz, Professor of Psychiatry and Lifetime Fellow of the APA. CCHR is a 48-year mental health industry watchdog that has obtained over 175 laws that protect individuals against psychiatric abuse.
Read the article on the Scientology Newsroom.
Source: ScientologyNews.org
Related Media