Florida Design Firm Has Notable Year
DAG Architects emphasis on great design results in record growth
Press Release
-
updated: Jan 17, 2019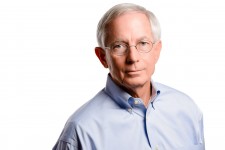 DESTIN, Fla. , January 17, 2019 (Newswire.com) - DAG Architects, one of the largest design firms in Northwest Florida, announced today that 2018 was the most successful in the firm's thirty-eight-year history. "We are extremely pleased with a number of milestones the firm achieved last year," said Co-founder Charles W. Clary, FAIA. Most significantly, the firm passed the "100 projects begun in a single year" mark, a measurement often used to gauge market presence. "We would note that as a result of the firm's growth last year, we added designers and support staff in all four regions in the Panhandle of Florida. This growth is significant because our work for both the public and private sectors increased, reflective of our expertise with a variety of project types," said Roger Godwin, AIA, a Principal in the firm.
Most notably, the firm's Tallahassee office is designing The Cascades, a $65M mixed-use project, being developed by the Naples, Florida office of North American Properties. The first phase of the Tallahassee, Florida project is anticipated to open in Fall 2020 followed by the second phase in 2021.  Likewise, in continuing its presence in designing educational facilities, DAG has nearly 700,000 square feet being designed for schools in Walton, Santa Rosa and Jackson counties, representing more than $125M in construction volume. Included in the list is the long-awaited addition to The Seaside School, which was awarded last year. DAG has commenced design, and it is anticipated that construction will begin later this year. The school will add more than 23,000 square feet and will include a state-of-the-art culinary classroom for the charter school, among other notable teaching environments. Extending beyond Florida, DAG has completed a large fitness complex for St. Georges University in Grenada, the West Indies.
The firm's downtown Panama City office was severely damaged during Hurricane Michael, which resulted in the opening of a new office in Panama City Beach. "We plan to re-open our downtown office as soon as possible and will keep the new office in PCB as well, as we anticipate that the restoration of areas devastated by the hurricane will require us to continue to add designers, allowing us to be more accessible to communities north and east of Panama City," said Clary.
"A few years back we began to emphasize our desire to push the envelope with great design ideas that were still practical and cost-effective," Godwin said. To that end, seven of the projects designed by the firm received awards last year. One project, Beulah Middle School in Pensacola, has received three awards to date and Bo Diddley Plaza in Gainesville, Florida was awarded the AIA Florida Caribbean Honor Award for Masonry Design, just to name a few. "While we don't set out to design to win awards, we are always gratified when our peers select one of our projects to be singled out for its design intent," said Clary.
# # #
For More Information:
Pratt Farmer
Pratt & Company
678-524-9917
ABOUT THE FIRM
DAG Architects was founded in 1981 by Charles W. Clary, FAIA and Sam Blimling. Today the firm is guided by five Principals. With a belief that sound business practices, excellent service and a commitment to designing for the client and the market is paramount, the firm has seen steady growth over the years. Subscribing to the philosophy that the projects being designed will ultimately result in a positive influence on the built environment and the community of which they are a part, then, and only then, will DAG recognize its work as above average. The firm has expertise in Government, Education, Hospitality, Healthcare, Mixed Use, Multifamily, Office, Resort, Residential and the Retail sectors. DAG Architects has offices in Destin, Panama City, Pensacola and Tallahassee. From the four offices it serves Florida, Georgia, Alabama and the Caribbean.  www.dagarchitects.com
Source: DAG Architects
Share:
---
Categories: Real Estate
Tags: architecture, DAG Architects, Design, Destin, Panama City, Pensacola, Tallahassee
---