Flooring King's CEO Antonio Sustiel Creates Flooring Empire with Focus on Giving Back to the Community
Featured on CNBC Blue Collar Millionaire, Flooring King's CEO Antonio Sustiel uses his success to reinvest into his community.
Press Release
-
updated: Jan 5, 2017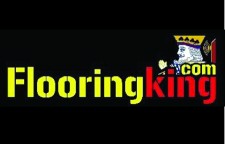 FORT LAUDERDALE, FL, January 5, 2017 (Newswire.com) - Featured on CNBC Blue Collar Millionaires, Flooring King's CEO Antonio Sustiel uses his growing business and success to reinvest into his community with his partnership with Habitat for Humanity and other community endeavors. 
What started as simple idea has turned into a flooring empire for Antonio Sustiel, CEO of Flooring King. The company, which offers the best in laminate wood, vinyl and hardwood flooring at wholesale, clearance and liquidation pricing for dealers and retailers across the United States, installs flooring into approximately 4000 homes a year, making it the largest flooring company in the country.  But it's more than just installing flooring for Sustiel, its providing people a home they can be proud of and often a solution when they need assistance. 
Sustiel has been in this business for more than 20 years. His Flooring King warehouses are full of major brand name premium, quality flooring that has been manufactured in the United States and Canada as well as top European brands, never in China. Already working at buying and selling things for a good price, Sustiel became involved in the flooring business when he came across wood flooring at a warehouse. He was asked if he could sell it, and Sustiel took the opportunity. He purchased it and sold it quickly. Realizing the demand for the product, Sustiel had asked if there was more in the warehouse. There was and this inspired Sustiel to reach out to others who had wood flooring they were looking to sell. Sustiel eventually started working with American manufacturers who needed to sell their flooring.
By five years into the business, he was selling close to 1,000 containers a year worldwide and was determined to be the world's largest flooring liquidator. Sustiel grew his business through sheer determination and an unwavering work ethic bolstered by his positive outlook despite the challenges of running and scaling a business.
"A couple years into the business, I started to see an opportunity to stop doing liquidation and focus on laminate wood flooring," says Sustiel. "I started to see that this could turn into a business so we opened a couple retail stores to not only sell the laminate flooring but also do installation in people's homes. I run my business on the highest-quality customer service and ensure 100 percent customer satisfaction, otherwise I lose sleep at night."
Knowing from the outset that it was more than just selling and installing flooring, Sustiel wanted to reinvest into his community. He's partnered with Habitat for Humanity to supply the organization with wood flooring nationwide. He also helps sponsor the organization for families that cannot afford to put in any flooring. In addition, Sustiel supports military members, firefighters, police, and anyone that cannot afford wood flooring to help them for free.
"Helping the community was my goal, and the better I've done in business, the more I give back to the community," adds Sustiel. "I make sure people get the flooring they need. We have also replaced a lot of poor quality flooring that was made in China with higher-quality flooring made in America."
Looking to the future, Sustiel has set a goal to take his flooring company public and open 150 stores nationwide and 150 stores in Europe. He is looking to open the 300 stores in the next three years so the company is currently looking for investors as an owner/operator rather than as a franchisee. Sustiel is also looking into opening one of the largest distribution centers in the world in the Los Angeles, California and Dallas, Texas areas.
Sustiel has been recognized in the flooring business as the world's largest flooring liquidator and has won multiple awards as the best local business in Fort Lauderdale. For more information about the company, its products and to contact about investment opportunities, visit FlooringKing.com.
About Flooring King
Flooring King has the best in laminate and hardwood flooring available at wholesale, clearance, and liquidation prices for both dealers and retailers across the United States. For more information, visit FlooringKing.com.
Press Contact:
Jon Pierce
jpierce@newswire.com
941.256.0394
Source: Flooring King
Share:
---
Categories: Flooring and Carpeting
Tags: blue collar millionaire, CNBC, Flooring, flooring company, habitat for humanity, hardwood flooring, laminate floors, laminate wood, vinyl flooring, wood floors
---