Fitness App Helps People 'Crush' It in Their Workouts
Press Release
•
updated: Mar 23, 2021
TeamUp allows users to connect and share when they are training, even with their gym crush.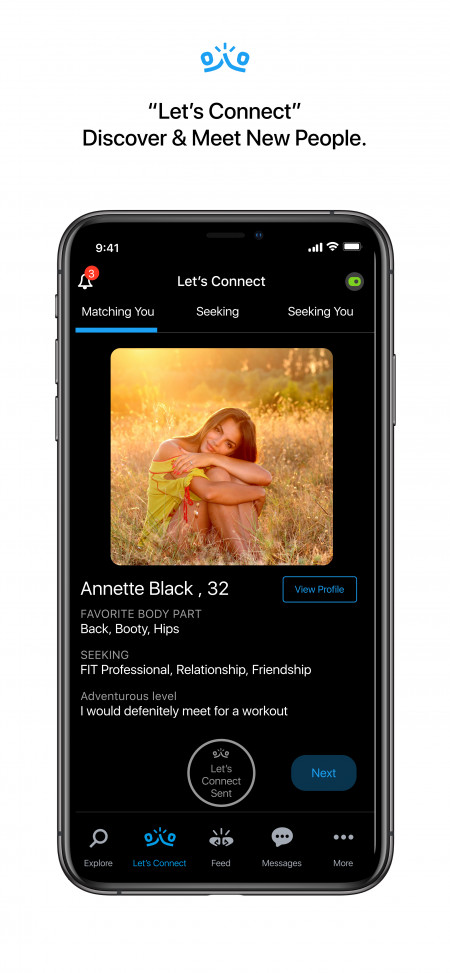 PHILADELPHIA, March 23, 2021 (Newswire.com) - Staying fit and staying connected to others have been two of the biggest challenges during the pandemic. The TeamUp Fitness App's new feature, "Let's Connect," helps users both focus on workouts and find a workout partner -- or even a life partner.
The TeamUp Fitness App helps health and wellness goal-oriented people connect with others who are looking for a workout partner. Users complete a profile and build their preferences. The platform then matches users based on their fitness goals, workout preferences, activities and geographic location.
When users arrive at a gym, they can mark themselves as "At the Gym" or "Let's TeamUp" to let other users, or even their crush, know they are currently training and working on their fitness goals.
"Making friendship or relationship connections in fitness is the key to success in your fitness journey," said Frank Peperno, chief marketing officer of TeamUp Fitness. "The TeamUp Fitness app provides all the tools, abilities, and functionality found in today's popular dating apps like a Bumble or Match along with features specifically developed for the fitness community. The difference is that TeamUp Fitness is geared for those who want to connect with those who make fitness and exercising a priority in their life."
The TeamUp Fitness App is available at the Apple Store or Google Play Store.
###
About TeamUp Fitness
TeamUp Fitness is a Social, Lifestyle, and Fitness Connection - Dating platform developed to bring the entire fitness community together. Connect, find, match, and chat with new fitness friends, new workout partners, fitness professionals and possibly find your Fitness Soulmate!
CONTACT INFORMATION
Alexis Quintal
alexis@newswire.com
Source: TeamUp Fitness