Fisher College Appoints Interim President
Press Release
•
updated: Jul 1, 2020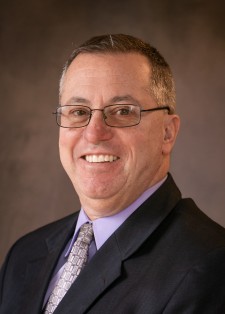 BOSTON, July 1, 2020 (Newswire.com) - Fisher College, a private four-year institution based in Boston's prestigious Back Bay, announced today that Steven Rich, current Executive Vice President of Finance and Administration, will serve as Interim President. Rich will lead the College over the next several months while the Institution embarks on a search for the 10th president of Fisher College.
"Steven Rich has been a true asset to Fisher College as the Executive Vice President for Finance and Administration over the last 19 years," said Dr. Alexandra Bartsch, Chair of the Board of Trustees and member of the Presidential Search Committee. "His wisdom and foresight have positioned the College to succeed during these challenging times. He is a strong and decisive leader that the Fisher community can depend on to move the College further."
"I am honored to be selected as Interim President of Fisher College while the Institution searches for its 10th president," Rich stated. "I am excited to work with the Board of Trustees, faculty, staff, alumni, and all friends of the College to navigate the institution through these uncertain times in the higher education industry."
Rich, a Fisher College employee since 2001, has served as the College's Chief Financial Officer for nearly two decades. Under his leadership, he executed a financial turnaround that included 18 years of operational surpluses, a growth in the quasi-endowment by $30 million, increased revenue by over $15 million and has purchased over $25 million in real estate. In addition, as a member of the executive team of the College, he was instrumental in developing three strategic plans. Rich currently serves as a financial member of several visiting accreditation teams for the New England Commission of Higher Education (NECHE).
Prior to joining Fisher, Rich worked as a financial controller at the Education Development Center, formerly located in Newton, Massachusetts. During his leadership of the $80 million dollar international educational corporation, he established internal financial controls and developed up-to-date accounting policies and procedures to comply with both Generally Accepted Accounting Principles (GAAP) and federal regulations. Before his time at the Center, Rich also spent 11 years as Controller and Director of Finance at the Massachusetts Society for the Prevention of Cruelty to Children in the City of Boston.
Rich holds a Bachelor of Science degree in Accounting from Salem State University and a Master of Business Administration degree from Suffolk University. Beyond his work at Fisher, he is a member of the Eastern Association of College and University Business Officers (EACUBO) and serves on the board of the New England Employment Insurance Association (NEEIA). Rich is also an avid Boston sports fan and coaches youth sports in his spare time. He currently resides in Winthrop, Massachusetts, and enjoys fishing, boating, traveling, and spending time with his family.
For more information about Fisher College, please visit www.fisher.edu.
Contact: Robert Melaragni
Vice President of Enrollment Management and Marketing
Phone: 617-670-4401
Email: RMelaragni@Fisher.edu
Source: Fisher College