First Terrestrial & Internet Talk Show to Focus on Booming Coworking Trend
Cowork Radio is the first terrestrial and internet radio talk-show about coworking and collaborating entrepreneurs - the fastest growing business trend in the world.
Press Release
-
updated: Sep 13, 2017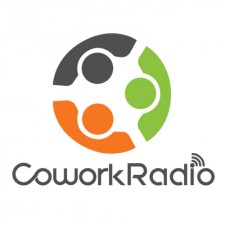 SANTA BARBARA, Calif., September 13, 2017 (PressRelease.com) - Cowork Radio debuts September 20th on KZSB AM1290, 12pm-1pm, and iTune Radio, with veteran radio host Catherine Remak, writer Jane Walker Wood and regular guest, prolific business author, and serial investor/entrepreneur, John Greathouse.
Current and future episodes of Cowork Radio will be available to stream on www.CoworkRadio.com and iTunes. Impact Hub Santa Barbara is a show sponsor. Scheduled guests include entrepreneurs: Angel Martinez, former CEO Deckers, Doug Margerum, owner Margerum Wines, Michael Smith, Principal at Ponvalley, Troy Plota, Founder of Plotagraph and coworker members Jenny Schatzle, of The Jenny Schatzle Program, Aurora Winters, Founder Grief Coach Academy and Million Dollar Message, and Nik Koyama, Founder of The Visual Era and GoVisual.
Hosts Remak and Wood are catching the coworking trend on a huge upswing, as experts estimate almost 4 million people will work out from coworking spaces by 2020 with millions more working in similar collaborative business models, such as accelerators, incubators, hacker houses, and remote workers.
We are creating a national show about coworking, based in Santa Barbara, the home of thousands of start-ups and entrepreneurs.
Cowork Radio, sponsored by Impact Hub SB and other advertisers, will delve into coworking trends and successes, plus national and international coworking news and events. Last week the hosts visited the world's largest coworking facility, Station F in Paris.
Each episode will feature two main interviews; one with a coworking entrepreneur or owner of a coworking facility, and the second with a nationally known businessperson who has used collaborative working to build his or her business. Also, Greenhouse, who regularly publishes business articles in Wall Street Journal, Forbes, Business Insider and Inc., will answer questions submitted by listeners on social media to AskJohn@CoworkRadio.com.
Launch Special in SB only. Mention Cowork Radio and receive 10% off first 6 months of membership at Impact Hub Santa Barbara.
Catherine Remak, a well-known radio host on SB's longest running #1 radio show, also emcees many fund-raisers and events and has voiced thousands of radio and TV commercials. Catherine has received Congressional recognition for work promoting the community and has been recognized as "Woman of Achievement" by the national organization, Women in Communications.
Jane Walker Wood has worked as a writer, journalist, and screenwriter for over 20 years, winning numerous national writing awards. She attended broadcast journalism in Canada after completing her university degree. Jane worked in public relations and advertising for companies in Canada and the U.S. and was the editor of two business practice management journals.
---
Tags: Accelerator, co-work, collaborating, collaborative, Cowork, Coworking, entrepreneur, hacker, Impact Hub, Incubator, start-up, WeWork
---