First of Its Kind Online Certification Programs for Nannies and Babysitters
Press Release
-
updated: Jan 23, 2018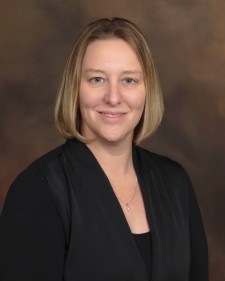 Sarasota, Florida, January 23, 2018 (Newswire.com) - Amslee Institute, an innovator in online childcare education, announced that enrollment is open for five new certification programs.  As the only organization to offer five levels of training and certification, Amslee Institute provides basic training for babysitters through professional level training for career Nannies.  These certification programs help families and employers easily identify and hire qualified candidates.
"Even with online resources available, it is still difficult for families to find quality childcare as each situation is unique" said Elizabeth Malson, President and Founder.  "The Basic, Intermediate, Advanced, Specialist, and Professional levels have clearly defined experience and training requirements. An Amslee Basic caregiver is perfect for parents going to dinner in a nearby restaurant while I recommend an Advanced or Specialist to provide ongoing or overnight care for children.  These levels allow families and employers to choose the most qualified applicant."
Amslee Institute's programs provide over 45 hours of online, self-paced classes with required proficiency exams, documented CPR and First Aid, work experience, and references to earn certification.  The classes are taught by industry experts with advanced degrees including teachers, physician assistants, child psychologists, dieticians, lawyers, and professional nannies.  Amslee Institute's goal is to improve childcare in the home, make it easier for families to hire the right person to care for their children, and to support highly qualified candidates seeking higher wages."
Contributing to the community, Amslee Institute has released a free 30-minute course on Employment Contracts/Work Agreements.  To help navigate and ease the hiring process, the course provides templates for Babysitters, Full time Nannies, and Live-In Nannies that can be accessed on Amslee Institute's website (AmsleeInsitute.com/courses) or YouTube.  Articles on childcare topics, authored by Amslee adjunct faculty, will also be shared and currently include 3 Ways Screen Time Can Improve Child Literacy and 10 Tips to Take Better Photos of Children.
Amslee Institute plans to expand job placement services, working with families, employers, and agencies nationwide.
ABOUT AMSLEE INSTITUTE
Amslee Institute provides childcare training and certification programs for Nannies, Babysitters, Au Pairs, Youth Leaders, Camp Counselors, and others who care for children.  Amslee's 30+ staff and adjunct faculty members have a passion for education and childcare, bringing them together to help career minded childcare providers gain the skills and certifications to benefit their careers and the children in their care.  Amslee is licensed by the Florida Department of Education Commission for Independent Education and is a member of the International Nanny Association (INA).  For more information, visit www.AmsleeInsitute.com or follow us on Twitter (@AmsleeInstitute) and Facebook (@AmsleeInstitute).
Contact : Jennifer Brady, (941) 773-9020, Info@AmsleeInstitute.com
For more information, visit www.AmsleeInstitute.com.
To take the free online course Work Agreements, visit www.AmsleeInstitute.com/courses
Source: Amslee Institute
Share:
---
Categories: Child Care, Private Schools, Education
Tags: Babysitter Jobs, Babysitters, Nanny, Nanny certification, Nanny classes, Nanny Job, Nanny training, Professional Nanny
---