First CYBERPOL Security Operations Center to Open in USA with Protecting Tomorrow
Press Release
•
updated: Dec 7, 2016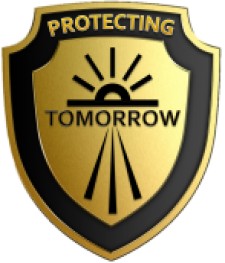 San Diego, CA, December 7, 2016 (Newswire.com) - CYBERPOL, The International Cyber Policing Organization, with headquarters currently located in the United Kingdom, announces a strategic partnership with Protecting Tomorrow, a United States Cyber Protection Organization whose headquarters are established in San Diego, California.
In recent months, CYBERPOL received endorsements from major international players in the cyber security domain with involvement from both public and private sector organizations. In addition, CYBERPOL received support from law enforcement agencies active in the international cyber security landscape that have recognized the need for cross-border collaboration in support of the fight against global cyber crime.
The President of CYBERPOL, Mr. Ricardo Baretzky advised that the door is open for all countries to join CYBERPOL in this quest to make the internet a safer global environment for all.
The newly appointed Secretary General of CYBERPOL, Mr. Jay McGowan, informed media sources that CYBERPOL is on track to become a significant cyber crime information sharing capability, with requests to participate increasing as the CYBERPOL reputation and objectives become public.
The Chairman of Protecting Tomorrow, Mr. Rusty Sailors, stated that Protecting Tomorrow is strongly supportive of the expansion of CYBERPOL into the United States and welcomes the partnership. Through this partnership between Protecting Tomorrow and CYBERPOL, the team is on track to open the first international crime focused Security Operations Center (SOC) in the United States, in support of public and private sector activities. As a non-profit 501(c)(3), Protecting Tomorrow is in a unique position to coordinate across a broad spectrum of public and private organizations facing cyber crime challenges across the United States and abroad.
"The need for cross border collaboration in the fight against the ever-growing risk and level of sophistication deployed by online adversaries requires a coordinated effort; CYBERPOL provides a vehicle to make this happen," said Mike Loginov CEO Ascot Barclay Group.
The first international CYBERPOL Cyber Security Summit occurred in Brussels, Belgium on 17 and 18 Nov 2015. The event received much attention with dozens of officials from the international community. CYBERPOL continues to grow steadily with official representation across multiple countries; including the Unites States, United Kingdom, Denmark, Africa, Hungary, and Italy.
CYBERPOL has continuously demonstrated its effectiveness by sharing undisclosed critical vulnerabilities to appropriate partners and officials, and worked together to mitigate some of the most unique and complex cyber related threats the world faces today.
For further information please contact:
Protecting Tomorrow, United States Cyber Protection Organization
email: info@protectingtomorrow.org ​http://www.protectingtomorrow.org
CYBERPOL, The International Cyber Policing Organization
email: press@cyberpol.agency http://www.cyberpol.info
Source: Protecting Tomorrow
Related Media