FireFan a Big Hit With NFL Lovers Worldwide
Sports App Company to award new 2017 Nissan Altima immediately following Super Bowl™
Press Release
-
updated: Jan 18, 2017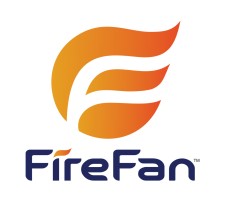 Jackson, MS, January 18, 2017 (Newswire.com) - ​FireFan, the world's only real-time, interactive sports app, launched on Thanksgiving Day, just in time for one of the biggest NFL weekends of the year. Since then, over 400,000 football lovers have downloaded the free app and played alongside their friends and sports heroes.
"FireFan is a blast for NFL fans" said John Zehr, a player and fan of the game. "Players get to participate in the real NFL game by calling plays while they watch the game on TV. It's not betting or fantasy sports, so everyone - even kids and teens - can play."
"One of the most exciting parts of the game is that you get to smack-talk your friends. You can also chat with some of the MVPs who are playing the game", said Zehr. "I got to play with Manny Pacquiao, Bryan Urlacher, Curt Schilling, LaDainian Tomlinson, and Evander Holyfield. It's a blast."
"There's so much buzz about FireFan, they're giving away a new 2017 Nissan Altima. On February 5, right after the Super Bowl™, they'll hold a random drawing from among the people who play the game. Somebody's going to win a very nice car. The more they play and the more friends they invite, the better their chances of winning."
To promote the contest, you get to play three games of FireFan for free. FireFan just launched their NBA game, and you can play an unlimited number of NBA games with tokens which can be purchased in the app, or you can get FREE tokens by sharing with friends.
With two epic playoff games on Sunday, January 22, FireFan expects to break all their current player records. Natalyn Lewis, the VP of Sales  says, "We're blown away at the reception we've had. NFL fans are sharing it with their friends so we have players in almost every country on earth. With Nissan's Titan of Titans offering a new Altima as a prize, there's even more reason to play."
To play the app for FREE, click on one or both of the playoff game links. You'll be directed to the app store where you can download it and log in to the game to make your pre-game picks. By sharing the link with sports-loving friends, you increase your chances of winning the new car.
​
​bit.ly/falcons-packers-game
​bit.ly/patriots-steelers-game
"Come play FireFan in the playoff games this weekend and sharpen your skills so you can dominate during the Super Bowl™", said Zehr. "Invite your football-loving friends to play with you and you'll enjoy the game in a whole new way ... and you might win a beautiful new car."
MEDIA CONTACT:
​John Zehr
​(601) 460-0668
​ArdentMarketingLLC@gmail.com
Source: FireFan
Share:
---
Categories: Video Games, Sports, Fitness, and Recreation, Games and Play
Tags: firefan, nfl, nfl playoffs, playoffs, sports app, super bowl, superbowl
---