FINEON EXCHANGE Becomes the Latest Fintech Edition in the European Export-Finance Space
Herve Grosjean is Appointed as CEO & Managing Partner With an Initial Mandate to Power-Start FINEON EXCHANGE's European & Global Expansion
Press Release
-
updated: Sep 6, 2018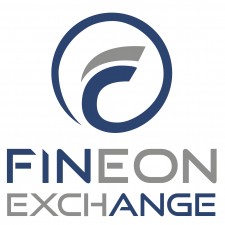 LUXEMBOURG, September 6, 2018 (Newswire.com) - FINEON EXCHANGE will provide European exporters with working capital optimization solutions, helping them boost their capabilities to increase exports.
"We are truly excited to have Hervé at the helm of the business as he has a proven track record of executing complex and innovative finance solutions as well as having a breadth of corporate finance experience that will only help in accelerating our business growth," said Michel Kilzi, CEO of FINEON GROUP. "He is a terrific fit to lead our export finance-focused, technology-driven marketplace business."
FINEON EXCHANGE serves as a marketplace, where European exporters can auction their receivable portfolio. They will benefit from risk mitigation generated by obligor risks while having access to funders (banks and other financial institutions), insurance companies and other stakeholders that can enable optimized export financing.
Hervé brings over 30 years of experience in finance/corporate finance and Fintech, from the corporate finance department of CCF (HSBC) to Diagram (a Fintech company dedicated to trading room management – back and middle office). Mr. Grosjean has successfully managed an LBO in the Fintech sector (buy-out, turn-around and exit to a leader in the asset class) before founding Quartz Partners, a Paris-based corporate finance advisory boutique dedicated to European SMEs.
"I am honored to accept this role as CEO of FINEON EXCHANGE and to invest in its initial launch," Hervé said. "What I found most fascinating in FINEON EXCHANGE was the level of sophistication of its marketplace's dynamics and the passion of its founding members who collaborated in the design, implementation and growth of the business by utilizing innovative blockchain solutions proven to solve complex issues in the export-finance space."
ABOUT FINEON EXCHANGE
FINEON EXCHANGE is a leading Fintech based in Luxembourg; its mission is to free up exporters' working capital by arranging innovative trade finance schemes around their receivables. It does so through a marketplace platform that connects all relevant stakeholders (exporters, funders and insurers), creating a true receivable finance marketplace. The platform leverages its state-of-the-art matchmaking algorithms and blockchain capabilities as well as its auction-based system to ensure a tailored solution to the exporter's needs.
FINEON EXCHANGE, 14 rue Mathias Hardt, L 1717 – Luxembourg  
PR Contact:   
pr@fineon.net
+33 1 42617920
www.fineon.net
Source: Fineon Exchange
Share:
---
Categories: Business Technology, Banking, Finance, Insurance
Tags: Blockchain, Finance, Fintech, Innovation, Marketplace, Optimization, Technology, Trade Finance, Working Capital
---