Find Water Coolers in New York to Have Cool & Safe Drinking Water
Press Release
•
updated: Mar 21, 2017
In home and office water coolers have become an indispensable part of lives as they provide cool and safe drinking water.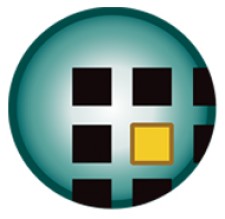 New York, NY, March 21, 2017 (Newswire.com) - ​When it comes to staying hydrated even in the confined space, one of the best ways to ensure that you have enough water to drink is with water coolers in New York. These handy compact appliances are uniquely streamlined to provide a refreshing drink even when there is limited space. Document Solutions is one such premier company that has been dispensing a continuous supply of hot and cold purified water at the point-of-use while protecting users from cross contamination of germs. The special water coolers in New York are designed to fit the needs of any workplace.
The products delivered by the company come in with an antimicrobial touchpad surface to protect against cross-contamination of germs. The entire purification process goes through a number of stages with Ultraviolet (UV) light being emitted during the last phase of the purification killing potentially harmful bacteria and viruses.
The bluV is designed with an optimum dispense height and large dispense area which prevents germ contamination of the dispense nozzle. At the Document Solutions, the experts know how dynamic technology can feel and how exciting and scary that can be. They are focused on providing their clients with the right technology for their needs and keeping it running smoothly, every day, all day. The technicians of the company have the track record of providing quick solutions to their customer and clients with utmost professionalism. To meet the latest demand, they keep track of innovations and upgrade their products and process accordingly to save their clients time and cut costs.
The company consists of the best people in the industry who specialize in dealing with a wide array of products and services for all their office equipment needs. From Konica Minolta products, 3D printers, copier machines, to copier repair, the company simplifies life in every possible manner.
Other than water cooler, they also specialize in Xerox repair New Jersey and other office products.
Feel free to learn more about other products and services offered. Call 877-937-6977.
About the Company:
Document Solutions will do everything they can to provide their clients with pure water technology for their needs and keep water cooler running smoothly, every day, all day. They keep track of innovations and upgrades to your products and processes that could save the clients time and cut costs.
Source: Document Solutions