Fight Aging and Freeze the Clock With Dr. Muhammad Mirza and His Expertise on Botox
Wrinkles and crow's feet can be treated effectively with the use of botox.
Press Release
-
updated: Jul 20, 2018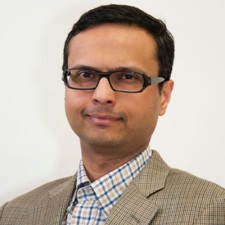 CEDAR GROVE, N.J., July 20, 2018 (Newswire.com) - What is Botox? Wrinkles and crow's feet around the eyes are some of the first signs of aging people start to notice as they get older. While there are a number of anti-aging creams on the market that may slow wrinkles down, the truth is that there's nothing that can prevent it completely - with the exception of Botox. Offered by doctors and specialists such as Dr. Muhammad Mirza, Botox is a drug prepared from botulin and is injected into the face to temporarily paralyze muscles and prevent wrinkles from forming. It's not as distressing as it sounds; actually, botox is the most popular cosmetic treatment currently in use, with more than six million treatments administered every year.
Benefits of Botox
When speaking to experts such as Dr. Muhammad Mirza, the benefits of Botox become abundantly clear. On the most basic level, Botox works to prevent wrinkles, keeping skin smooth and younger-looking for longer. However, Botox is also used medically for a number of different applications such as:
Migraine pain reduction

Treatment for Bell's palsy

Treatment for eye twitches and squinting

Pain management for conditions such as fibromyalgia
However, the majority of treatments are used for aesthetic purposes. As an FDA-approved treatment, Botox sessions can have a significant effect not only on appearances but also on self-esteem and self-confidence. And with appointments with doctors like Dr. Muhammad Mirza taking anywhere between ten and thirty minutes, it's very accessible and undisruptive for most peoples' routines.
Affordable Treatment
Medical treatment is well-known for being egregiously expensive. Yet the costs of many procedures are falling, and Dr. Muhammad Mirza is leading the charge in this regard. By listening to patients' needs and with a keen eye for assessing areas eligible for cosmetic attention, Dr. Muhammad Mirza is able to provide a timely botox solution at the best possible cost.
Dr. Muhammad Mirza also offers a way for customers to pay in advance for a further cost reduction. It's called Mirza Pre-Pay, and people who choose to buy these vouchers can enjoy a discount of between 5 and 15% depending on the cost. This takes the stress of payment out of the day of treatment and allows customers to relax more fully.
Media Contact:
Web Presence, LLC
Eric Blankenship
786-332-6554
Source: Dr. Muhammad Mirza
Share:
---
Categories: Medicine and Healthcare
Tags: Dr. Muhammed Mirza, Dr. Muhammed Mirza Cedar Grove, Dr. Muhammed Mirza New Jersey
---