FELCO Launches New Range of Hedge Shears and Folding Saws
Press Release
•
Mar 6, 2023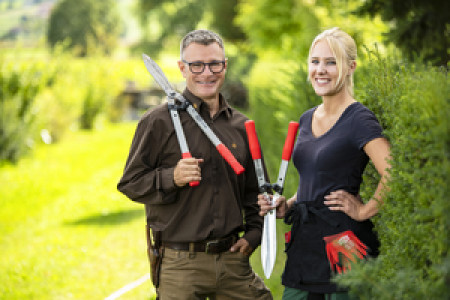 SEATTLE, March 6, 2023 (Newswire.com) - FELCO, the world leader in pruning tools, has unveiled its latest range of hedge shears and folding saws. The new FELCO 250 hedge shear has been specifically designed to provide precision and versatility when trimming hedges and shrubs. It features a bypass cutting system, precision ground blades bent at 13°, and a serrated section that can effortlessly cut through branches up to .6-inch diameter. The new FELCO 250 hedge shear is essential for professional landscapers and home gardeners who want to maintain and shape their hedges with ease and efficiency.
"We heard the requests of our customers loud and clear - they were looking for a high-performance, long-lasting tool for hedge care. This was new territory for us, but our team of technicians were up to the challenge. They conducted extensive research and, with the help of professionals in the field, developed the FELCO 250. This tool was designed specifically to meet the needs of our customers," says Nabil Francis, the CEO of FELCO.
In addition to the hedge shears, FELCO has also launched four new models of folding saws, namely the FELCO 601, 602, 603, and 604. These saws have been developed on the basis of the emblematic FELCO 600 model, but completely redesigned and improved to offer several saw blade geometries suitable for various pruning jobs across vineyards, landscaping, arboriculture, and more. Thanks to the 603 & 604's unique design they allow the user to grip the saw handle for extended reach into the canopy. The teeth have been optimized to facilitate wood removal, while the blade chrome plating reduces friction and increases performance. Each saw tooth tip is impulse heat treated to increase the hardness and extend the longevity of the blade. The handle has a comfortable soft touch grip to always keep your hand in perfect cutting position.
FELCO's new range of hedge shears and folding saws is a testament to the company's dedication to providing high-performance, long-lasting tools for farm, garden and landscape. With these new tools, FELCO continues to lead the way in the horticulture industry, meeting the needs of professionals and enthusiasts alike.
Source: FELCO
Related Media