FeeBelly Launches Version 1.27: Most Powerful Hidden Fee App
Top Pick for FinTech TechCrunch Disrupt SF 2019 Award
Press Release
-
updated: Sep 25, 2019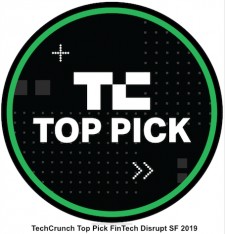 CHICAGO, September 25, 2019 (Newswire.com) - FeeBelly helps quickly catch and avoid hidden fees in the fine print of any document, including financial agreements, contracts and more. New mobile app and web-based versions (1.27) are now available with updated features in the iTunes Apple Store and on the FeeBelly website (www.feebelly.com).
Additionally, FeeBelly was just recently awarded Top Pick FinTech by TechCrunch Disrupt SF 2019. The event will be held from October 2- October 4, in San Francisco, California, where many of the best startups in the world are recognized for their innovation and technology.
FeeBelly works by taking a photo of the document, uploading or importing the file into the app, which quickly spots hidden fees and terms. Users are able to see hidden fees and costly terms in a plain and simple format so they can engage with the seller or business and say goodbye to more fees.
Michael Asare, Founder and CEO, came up with the idea after missing costly details in the fine print of an approved loan which later cost him more fees. Asare wanted to provide a simple tool for himself and others to avoid hidden fees and costly details in any document, including financial contracts and agreements.     
"I wanted to create an app that everybody, including businesses, could use to help them save time and money by avoiding hidden fees and additional costly terms. FeeBelly can handle any contract in any industry, including real estate, finance and retail," said Michael Asare.
FeeBelly's cloud-enabled processing only takes seconds to catch hidden fees, compared to the naked eye. FeeBelly can easily handle a 100-page document, respective of the user's Internet, network and storage limitations. The 1.27 version has an enhanced, new OCR engine for better and faster text recognition, ability to process keyword phrases and keyword sentences, and set filters for the quick processing of documents.
FeeBelly Premium offers more functionalities and is available for download at the iTunes Store and on FeeBelly's website (www.feebelly.com). For any media inquiries or for additional information, please reach out to Michael Asare at: michael.asare@fineprintf.com.
                                              # # #
Source: FeeBelly
Share:
---
Categories: Business Technology
Tags: app, business technology, hidden fees, innovative, technology
---