Favorite Chef News: Arizona's Terry Matthews to Host Exclusive Workshop
Press Release
•
Mar 30, 2023
Food Network star BBQ Daddy presents 'The Secret Sauce to Catering Events' to Favorite Chef competitors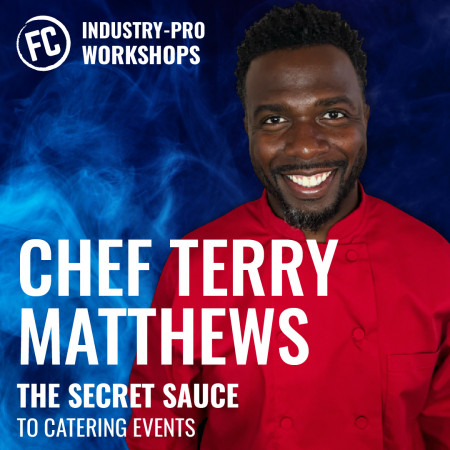 PHOENIX, March 30, 2023 (Newswire.com) - Colossal Management, LLC is thrilled to announce that Arizona-based Food Network star Terry Matthews, also known as "BBQ Daddy," will be one of a handful of hosts for a series of exclusive workshops set to run throughout the 2023 Favorite Chef Competition. In these workshops, Favorite Chef competitors will discover insider tips and tricks from some of the most experienced professionals in the culinary industry.
Matthews' The Secret Sauce to Catering Events will walk competing chefs through the entire catering process, including:
Starting a catering business
Booking events
How to create a catering menu
Best foods for catering events
How to best prep for an event
How to pack for an event
Why timing is crucial
Matthews owns and operates Qfire Catering in Phoenix, Arizona, and San Diego, California. He is well-known for appearing as a featured guest on several television and news outlets, including working alongside Chef Bobby Flay. Matthews won the Food Network's Cutthroat Kitchen and Camp Cutthroat and starred in BBQ Brawl in 2021. Colossal is thrilled to partner with Matthews and offer this exclusive workshop to the 2023 Favorite Chef competitors.
The Favorite Chef Competition brings a community of culinary creators together to compete in a tournament-style online competition for an ultimate prize of $25,000, a one-on-one cooking experience with Carla Hall at the new Platform by James Beard Foundation at Pier 57 in NYC, and an advertorial feature in Taste of Home magazine. Registration for the 2023 Favorite Chef Competition is slated to kick off this spring.
Favorite Chef will be operated by Colossal as part of a fundraising campaign on behalf of DTCare, a U.S. 501(c)(3) public charity organization. Donations from votes cast during the Competition will go directly to DTCare, which will then grant the donations to the James Beard Foundation to support its mission to celebrate, support, and elevate the people behind America's food culture.
About Colossal
Colossal is the global leader in online competitions and one of the most effective fundraising solutions available for charities that lack the bandwidth to operate large-scale campaigns. While offering extraordinary opportunities to men and women around the world, each competition operated by Colossal is designed to raise money for a unique and important cause. To learn more, visit colossal.org.
Source: Colossal Management, LLC