Fastvan Worldwide Shipping at Your Fingertips
Press Release
•
updated: Dec 6, 2016
New Improved Version Launches in 2017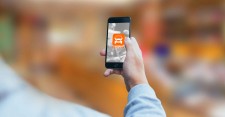 Dover, DE, December 6, 2016 (Newswire.com) - Fastvan is pleased to announce that after months of development, their fully automated mobile app will be available at the end of January 2017.
The app, which is available on Android and IOS, enables users to:
access instant multiple quotes at once and accept or reject whichever they prefer, proving complete control and transparency to users
view courier's ratings
send 1 or 100's of parcels in minutes
send parcels to local or global destinations
track progress in real time
Freight is a newly added feature to the app. Clients will be able to choose the size of truck ranging from 1 ton to 32 ton and the truck type. Users can fill in cargo type and quantity and even take picture of the cargo.
Clients will also be able to track their truck using the app map like Uber. This allows users to schedule multiple trucks to multiple destination and track all in one single platform. POD will automatically be sent to shipper once parcel has been delivered. Our value proposition relies on the standardized quality of service and the transparency on price they are able to provide.
Fastvan is an SE start-up, ODE and SE start-ups are very different. SE marketplaces are based on freedom of markets, we do not set the prices themselves and do not choose the provider you will contract with. our goal is to provide all the tools for trust and transactions. ODE start-ups, on the contrary, need to control their suppliers and dispatch them to their clients, in order to keep their word on the service they provide.
Given these differences and in the case of platforms of millions of users, we think that Fastvan has massive advantages allowing us to bring the same benefits of quality and transparency of price without the structural disadvantages that threaten ODE start-ups.
ODE startups are subject to a fundamental risk on their operating costs. Legal Courts don't hesitate to rule their contractors as employees as they control all the experience and business done on the platform, setting the price of the suppliers and assigning them to a client Such legal risks do not apply to SE startups since they do not control price and behavior of users. SE startups do not experience a legal risk but experience a legal issue.
Find out more information by visiting: http://www.fastvan.com/.
Source: Fastvan