Fastest Growing Women Entrepreneurs to Convene at Circular Summit
Two-day event to feature top women CEOs and first-ever purpose-driven pitch competition benefiting UN SDGs
Press Release
-
Apr 11, 2016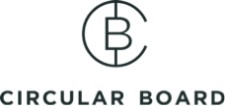 Houston, TX, April 11, 2016 (Newswire.com) - ​This week women entrepreneurs are showing how everyone benefits when women succeed as they gather at the first-ever Circular Summit in Houston. The two-day summit (April 14-15), is attracting high-growth women entrepreneurs, investors and mentors and will feature a purpose-based pitch competition for women leading high-growth, scalable businesses that support the United Nations Sustainable Development Goals.
Circular Board, a collaborative accelerator for women entrepreneurs, and its flagship event, Circular Summit, recognize that investing in women's entrepreneurship presents an opportunity for economic stimulation and disruptive innovation, and by featuring speakers, such as Rachel Roy (designer), Alli Webb (founder, Drybar), and Jane Wurwand (co-founder, Dermalogica), the gathering will encourage women in business to adopt a bigger, smarter, bolder way of thinking.
"Women are gifted collaborators and multi-talented leaders, and collectively we have the power to rewrite the conversation surrounding female founders," said Carolyn Rodz, CEO of Circular Board and co-chair of Circular Summit. "We want to shift the global dialogue from barriers faced by women entrepreneurs to how we can create our own rules and paths to success. We are changing this by helping women understand the three pillars of their companies – purpose, profit and people – and the benefits of paying success forward to nascent founders through mentorship and investment."
"Women are creating businesses twice as fast as men, yet have disproportionately higher fail rates. We can change this. Women put 90 percent of their income back into their communities and families. So this is a good economic bet for our society," said Elizabeth Gore, Dell entrepreneur in residence and Circular Summit co-chair and speaker, who along with Rodz was recently named among Entrepreneur Magazine's 2016 Women to Watch. "Women only receive seven percent of venture funding in the U.S. – Texas being the worst state for women seeking venture capital – but we want to challenge the norm and talk about the growth that they are contributing to their communities and the broader economy through entrepreneurship." 
Circular Summit is an interactive challenge to build stronger businesses that scale by creating strategic partnerships, accessing sources of capital and creating more purpose-driven organizations. This event and ongoing dialogue brings together the most sought-after women entrepreneurs, startup investors, media, enterprise partners and expert mentors to support female founders through participatory presentations, workshops, round tables and more.
Additional speakers include:
•       Ali Brown, CEO and founder, We Lead
•       Juliana Garaizar, managing director, Houston Angel Network
•       Janet Gurwitch, operating partner, Castanea Partners; founder and former CEO, Laura Mercier
•       Maureen Hackett, honorary chair, Circular Summit; philanthropist
•       Emily Keeton, national president, Lemonade Day
•       Lisa Lambert, managing director, Intel Capital; founder, UPWARD
•       Maria Rios, president and CEO, Nation Waste
•       Aaron Sherinian, chief marketing officer, United Nations Foundation
•       Meli James, head of new ventures, Sultan Ventures
•       Mikaila Ulmer, eleven-year-old founder, BeeSweet Lemonade
•       Cindy Whitehead, co-founder, Sprout Pharmaceuticals 
Pitch with Purpose is presented in partnership with United Nations Foundation, Dell, Johnson & Johnson and Guggenheim Partners. All five finalists will receive mentorships, and the winning pitch will receive a comprehensive awards package designed to accelerate scalability and social impact that will include a significant cash prize as well as the chance to lead a Masterclass session during the UN General Assembly Week. The top five finalists include:
•      HelperChoice, Laurence Fauchon, founder and CEO – HelperChoice is an online platform where employers and domestic helpers can connect online. Based in Hong Kong, users from around the world can find the right helper for their home or family.
•      Macromoltek, Monica Berrondo, CEO – This Austin-based startup's mission is to provide easy-to-use scientific software. Its vision is to help researchers make new discoveries by keeping the focus on their science.
•      Miraculum, Inc., Dr. Ann-Christine Langselius, co-founder and CEO – This Swedish corporation manufactures highly effective, eco-friendly fire safety products to address structure fires, as well as the wildfire industries. 
•      Naja, Catalina Girald, CEO – Founded by Girald and Golden Globe winning actress, Gina Rodriguez. Naja is a vertically integrated lingerie brand bringing sustainability and ethical manufacturing to fast-retailing. The company is transforming the industry through their dedication to women's empowerment and changing women's lives.
•      Piece & Co., Kathleen Write, founder and CEO – This mission-driven fashion company provides sustainable employment to women artisans around the globe. As a bridge between traditional artisan techniques and global fashion, Piece & Co. is changing the way handmade products are brought to market.
Circular Summit is made possible through partnerships with Entrepreneur Magazine, Johnson & Johnson, Urban Decay, Dell, Jackson Family Wines, Guggenheim Partners, Career Partners International, Signia, KIND Snacks, Under Amour, Drybar, and SoulCycle, among others.
###
About Circular Board:
Circular Board is a collaborative accelerator for growth-oriented female entrepreneurs who lead, or aspire to build, businesses with multi-million dollar revenues. We support women in business around the world through mentorship, content, community and capital, and connect founders to the resources they need to fuel growth. Circular Board is a virtual accelerator that builds a foundation for growth by creating clarity of purpose, establishing strategic partnerships, and providing access to capital – the three areas women struggle with most in establishing hyper-growth businesses. It brings together a curated group of the world's most sought-after mentors, investors who believe in the leadership potential of women, and strategic partners who serve as gateways to accelerated growth. The 12-week experience culminates in a Virtual Demo Day, but supports entrepreneurs long into the future through its Alumni Circles, rotating peer advisory boards who challenge business models, commit to the success of participants' businesses, and hold founders accountable to achieve their vision. For more information, visit www.thecircularboard.com.
About WomenRising:
Circular Summit is produced by Women Rising. Women Rising champions stories and creates experiences that empower women and girls. In 2013, Women Rising produced and programmed the first TEDxAustinWomen in partnership with the United Nations Foundation. The event became the #1 viewed TEDxWomen event of 2013 from more than 220 events across 58 countries. In 2014, Women Rising directed and produced its first film with the documentary, "A BRAVE HEART: The Lizzie Velasquez Story." The film's production was funded via a Kickstarter campaign and became one of the site's most successful crowdfunded documentary projects of all time. A BRAVE HEART premiered opening weekend of the 2015 South by Southwest (SXSW) Film Festival, went on to win 10 awards from 9 festivals, qualified for the Academy Award, secured worldwide broadcast distribution and was just named a double honoree by the Webby Awards. In 2015, Women Rising was hired by Conde Nast to produce an original series, LIZZIE'S FILM, EVERYONE'S STORY, for Glamour.com, and in 2016 returned to live experiences by producing, directing, programming and publicizing the premier health and wellness R3 Summit from Prevention Magazine (Rodale Inc) and The Circular Summit, in partnership with Entrepreneur and Inc. magazines.  Women Rising just announced its second film after securing the life story of Fraidy Reiss, a forced marriage survivor who has founded the only non-profit committed to changing forced and child marriage laws in the U.S.  Also in development are five series starring influential female change-makers. For more information, visit http://www.womenrising.com/.
About the Co-Chairs:
Carolyn Rodz
Circular Board was founded by three-time entrepreneur Carolyn Rodz. She has helped raise billions of dollars of capital for innovative organizations, created a luxury retail line that sold in over 400 stores worldwide, including Neiman Marcus, Harrods and Bloomingdale's and later launched a global marketing firm that supported specialty product launches within Fortune 500 enterprises and startups positioning themselves for industry leadership.
Carolyn now serves as an advocate for women entrepreneurs, connecting them to sources of capital, strategic partners, and mentors to create businesses that scale. She is recognized among Entrepreneur Magazine's 2016 "Women to Watch", as a Sam Walton Emerging Entrepreneur, and Micro to Millions awardee in partnership with American Express. Carolyn is a delegate to the United Nations Foundation Global Accelerator, a member of the Dell Women's Entrepreneur Network, TEDx speaker, former student board member for the Texas A&M Mays College of Business, and contributor to major media publications including Fortune, Huffington Post, Entrepreneur and more. Carolyn lives in Houston with her husband, Oliver, and two boys, Luca and Henry.
Elizabeth Gore
Elizabeth Gore is the Entrepreneur in Residence at Dell, where she drives initiatives that support Dell's goals around helping small and medium businesses scale and prosper, fueling the expansion of global entrepreneurship to create jobs that will drive the world economy. Elizabeth is personally advising the growth of companies such as the women's accelerator Circular Board, ride share commuting company Scoop, online and mobile fundraising platform Classy, and innovative water company SOMA.
She is the Emeritus Chair of the United Nations Foundation's Global Entrepreneurs Council that builds global partnerships that positively affect the UN's most pressing humanitarian issues. Ms. Gore previously served as the first ever Entrepreneur in Residence for the UN Foundation, as well as Vice President of Global Partnerships, and founded strategic grassroots efforts such as Nothing But Nets, Girl Up, and Shot@Life.
A former United States Peace Corps volunteer serving in Bolivia, South America and World Champion Equestrian, Elizabeth was named by People as one of the top 100 Extraordinary Women and is one of Fast Company's Most Creative People in Business. She has been featured on multiple media outlets including: ABC, CBS, CNN, MSNBC, FOX Business, Fast Company, Fortune, Glamour, Entrepreneur, People, and Time. Elizabeth currently serves on the leadership council of the Indiana University's Lilly Family School of Philanthropy, and resides in Sonoma County with her husband James Gore, a California elected official, and two hilarious children. 
Source: Circular Board
Share:
---
Categories: Emerging Businesses, Entrepreneurship, Women's Issues
Tags: entrepreneurship, female founders, startups, women-owned business
---