Fast Drivers Ed Online Puts Creative New Spin on an Aged Industry
Two forces have come together to provide a better service to the online drivers education industry. Now providing California driver's ed and Texas drivers education, this duo has put a fresh spin on drivers ed. These collaborative and creative minds have introduced video learning, along with something special to students of online drivers education - a twist added to this industry that is making waves through the internet.
Press Release
-
May 6, 2016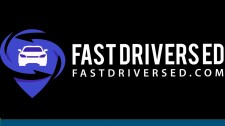 SAN DIEGO, May 6, 2016 (Newswire.com) - "We notice that the majority of online drivers education courses are outdated and extremely boring, leaving students without proper training or much to show for the time they have spent learning how to become a safe driver" says Fast Drivers Ed Online Creator, Ryan Osterkamp.
Rafael Orantes, the driving instructor for behind the wheel and part owner operator for over the past decade of Fast Drivers Ed Online, has come together with SEO webmaster and internet expert, Ryan Osterkamp to create a better, more well-rounded service that offers students California drivers ed courses online, along with Texas drivers ed courses as well, for now. The duo does plan to launch in Florida by Fall and will have locations across the nation within the next year.
Internet expert and part owner operator for Fast Drivers Ed Online, Ryan Osterkamp, has helped Fast Drivers Ed Online to overcome falling into a "sea of sameness".
"It's simple really; you bring two great minds together to create something greater with the sum of its parts. After several Google searches and going through the online drivers education courses of other companies, you can tell students aren't being challenged in creative and interesting ways through traditional methods," he adds.
"Presentation is everything, and why not go the extra mile to provide even more value to high school students who are already struggling with insecurities and direction as it is. The new interface provided by Fast Drivers Ed Online and it's sister sites help remove boredom from education and aim to provide further direction," explains Osterkamp.
You can view more by checking out the online website:
In addition to providing online drivers ed in California, Texas, and Florida; the duo is already working on providing students with the ability to procure their own auto insurance without being constrained by their parent's current policy or the need to be placed on their father or mother's current auto policy.
Fast Drivers Ed Online also has goals to provide students with the opportunity to "obtain more direction" with the creation of sister websites pertaining to life purpose. More will be released on this subject in the upcoming months as the story and program develops, however it will be life changing for some.
"The internet is so full of white noise and similar trends. If we can make waves in the online educational space and create an impact in young people's lives, where it is most crucial, and create an impression that will positively affect the outcome of their lives, we will consider this movement a success," further states Osterkamp and Orantes.
To learn more on this subject or to start taking California drivers ed, Texas drivers ed, or online traffic school, please visit this website:
Source: Fast Drivers Ed Online
Share:
---
Categories: Educational News, Online Programs, Online Training and Educational Solutions
Tags: california drivers ed, drivers ed, drivers education, florida drivers ed, online drivers ed, online traffic school, texas drivers ed
---