Faro Health Secures $20 Million to Scale the Digital Transformation of Clinical Studies
Press Release
•
Feb 8, 2023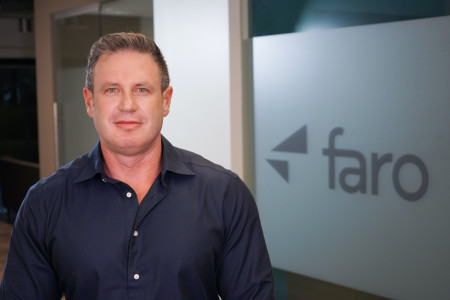 SAN DIEGO, February 8, 2023 (Newswire.com) - Faro Health Inc., a cloud-computing company that is developing digital infrastructure for smart clinical trials, today announced $20 million in additional funding. The round was led by global venture capital firm General Catalyst with participation from previous investors Section 32, Polaris Partners, Zetta Ventures, and Northpond Ventures. General Catalyst Partner Elena Viboch will join Faro's Board of Directors.
Designing and executing clinical trials has become increasingly complex. However, the tools to support these studies have not kept up. Protocols are still drafted as long-form documents and authors have no tools to evaluate their complexity or burden on patients. At the same time, the number of endpoints measured in a clinical study has grown by 27% over the past decade and patients are asked to undergo 44% more assessments, which can range from written data collection to a blood draw. This growth also shows no signs of slowing down. Existing tools for clinical study protocol development have not evolved to handle the growing complexity of the study data required to support market access, and there are no tools to support rapid translation of a protocol into the software required to operationalize a clinical trial. Faro helps simplify the complexity of modern clinical protocol development and execution.
"Faro has developed software that allows rapid evaluation of clinical study costs, accessibility to patients and ease of study conduct," said Elena Viboch, Partner at General Catalyst. "By helping study teams answer complex questions, Faro's solution aims to improve lives by bringing more efficiency to clinical trials."
"Faro's solution is being used by top drug developers to greatly reduce the time and cost of trials," said Andy Harrison, Section 32 Managing Partner and CEO. "The company has rapidly grown its customer and partnership base as it continues to advance the exceptional and essential functionality of its unique platform. As it does so, the process and effectiveness of clinical trials can improve."
The best-in-class Faro platform, powered by multifaceted data, provides teams that design and author clinical studies with real-time insights into the protocol design. The platform assists teams with collaboratively designing and authoring studies that answer key scientific questions in the least burdensome way for patients, sites, payers, and regulators. Deep automation eliminates inconsistencies and errors through standardization and transformation of protocol content that can then be used to propagate applicable study documents and program downstream systems.
"The technology used to design clinical trial protocols has not adapted to support the complexity of protocol design required by the current innovations in life sciences," said Scott Chetham Ph.D., co-founder and CEO of Faro. "The Faro platform helps teams understand and mitigate the risks involved in modern protocols with enormous savings in direct costs and time. Our platform can also help amplify and accelerate biopharma's existing investments in Transcelerate's Common Protocol Template, Digital Data Flow, Content Reuse and other initiatives."
About Faro Health Inc.
Based in San Diego, Faro Health Inc. is a cloud-computing company that simplifies the design and authoring of complex clinical studies for biopharma and medical device customers. More information is available at Faro Health.
About General Catalyst
General Catalyst is a venture capital firm that invests in powerful, positive change that endures — for our entrepreneurs, our investors, our people, and society. We support founders with a long-term view who challenge the status quo, partnering with them from seed to growth stage and beyond to build companies that withstand the test of time. With offices in San Francisco, Palo Alto, New York City, London, and Boston, the firm has helped support the growth of businesses such as: Airbnb, Deliveroo, Guild, Gusto, Hubspot, Illumio, Lemonade, Livongo, Oscar, Samsara, Snap, Stripe, and Warby Parker. For more: www.generalcatalyst.com.
Source: Faro Health Inc