Farmer Brothers Releases Annual Sustainability Report
Press Release
•
updated: Jul 11, 2017
Significant progress measured across supply chain, including CO2 and diesel emission reductions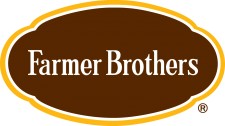 NORTHLAKE, Texas, July 11, 2017 (Newswire.com) - Farmer Bros. Co. (NASDAQ: FARM) ("Farmer Brothers" or the "Company"), a national coffee roaster, wholesaler and distributor of coffee, tea and culinary products, today released its 2016 Sustainability Report, demonstrating significant advances in using sustainable practices throughout its supply chain.
"We are actively reinforcing our commitment to continuous improvement by holding ourselves accountable to measurable goals that impact people, profit and planet," said Molly Laverty, Director of Sustainability. "In addition to the progress we've made within our organization, Farmer Brothers achieved a significant goal as the first coffee-focused company to earn approval for its Science Based Targets."
During 2016, the Company made considerable progress against its sustainability goals, including:
7.2 percent reduction in CO2e emitted per kg of coffee sold.
83.9 percent of the company's coffee importers have committed to uphold the UN Global Compact in their businesses.
250K gallon reduction in diesel emissions into the atmosphere.
The Company is committed to advancing its social, environmental and economic development (SEED) goals by aligning with core compliance to the Global Reporting Initiative (GRI) and CDP. Working toward the SBTi goals is the natural, next step in evolving the Company's sustainability program.
The Farmer Brothers full Sustainability Report, along with the accompanying material issue briefs, can be viewed here: http://www.farmerbros.com/2016-Sustainability-Report.pdf.
About Farmer Brothers
Founded in 1912, Farmer Bros. Co. is a national coffee roaster, wholesaler and distributor of coffee, tea and culinary products. The Company's product lines include organic, Direct Trade and sustainably produced coffee. With a robust line of coffee, hot and iced teas, cappuccino mixes, spices, and baking/biscuit mixes, the Company delivers extensive beverage planning services and culinary products to its U.S. based customers. The Company serves a wide variety of customers, from small independent restaurants and foodservice operators to large institutional buyers like restaurant and convenience store chains, hotels, casinos, hospitals and gourmet coffee houses, as well as grocery chains with private-brand coffee and consumer-facing branded coffee and tea products.
Headquartered in Northlake, Texas, Farmer Bros. Co. generated net sales of over $500 million in fiscal 2016 and has approximately 1,600 employees nationwide. The Company's primary brands include Farmer Brothers®, Artisan Collection by Farmer Brothers™, Superior®, Metropolitan™, Cain's™, McGarvey® and China Mist®.
Forward-looking Statements
Certain statements in this press release constitute "forward-looking statements." When used in this press release, the words "will," "expects," "anticipates," "estimates" and "believes," and similar expressions and statements that are made in the future tense or refer to future events or developments, are intended to identify such forward-looking statements. Such forward-looking statements are subject to risks, uncertainties and other factors that could cause the actual results, performance or achievements to be materially different from any future results, performance or achievements expressed or implied by such forward-looking statements.
Investor Contact:
David Robson
(682) 549-6663
Media Contact:
Ladd Biro - Champion Management​
​lbiro@championmgt.com​
​Direct: (972) 930-9933
Source: Farmer Brothers