Fair Chance Gets State Funding, Announces Its First Community Walkathon Event and Partnership With the Danville Police Department
Press Release
•
updated: Mar 30, 2017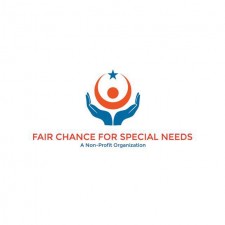 San Ramon,CA, March 30, 2017 (Newswire.com) - Fair Chance gets State Funding, announces its first Community Walkathon Event and Partnership with the Danville Police Department
"Fair Chance for Special Needs, one of its kind program nationwide for children, teens and young adults with special needs, has now become a Vendor of the Regional Center of East Bay (RCEB), which means we have been approved for State Funding," stated Shirin Kamal, Founder and Director of Fair Chance. "This Funding will help our families substantially lower their financial burden of sending the students to Fair Chance while at the same time help us add more features of extra-curricular growth, social fun, community-based outings, more credentialed and trained staff, improvise on our already amazing curriculum and make it more need- based for individual student," added Kamal.
Every child deserves a fair chance to learn, thrive and prosper in their own unique way.

Shirin Kamal, Founder and Director
"Our goal is to provide individuals with special needs the same opportunities of social, emotional and extra-curricular growth that their typical peers enjoy. It has been a joy to see these children laugh, enjoy, socialize and thrive," said Diane Mazaroff who joined Kamal as a co-founder and Director of Operations in this amazing cause.
"We are very excited to announce our first Walkathon event "Fair Chance Fun Run Walk Stroll and Roll" on May 21st, 2017," said Shirin Kamal, "Our goal is to inform the community and raise awareness for this amazing program. We want every member of our community and every local business to join us in this amazing cause. We can all make a difference in the lives of children with special needs by doing our share."
To register for the event, please go to
http://www.Fairchancefunrun.com
"We are also working with Danville Police Department (DPD) on a program called "Getting to Know You" which enables the community and Police to learn and understand the needs of individuals with Special Needs. This program was started in light of the recent police misunderstandings and shootings related to Autism and other disabilities," stated Mazaroff,
"We expect to expand this program soon to San Ramon Police Department and involve other neighborhoods and communities as well to raise awareness on both sides."
For more information visit: http://www.fairchanceforspecialneeds.org
Contact: Shirin Kamal at fairchanceprogram@gmail.com
Source: Fair Chance for Special Needs
Related Media
Additional Links