FactGem Announces Partnership With Online Retailer, AO.com
Press Release
•
updated: Nov 19, 2019
Data company selected as one of four winners from AO's Innovation Lab pitch day competition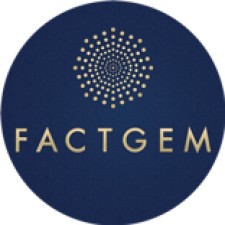 COLUMBUS, Ohio, November 19, 2019 (Newswire.com) - ​​Following the global search for the next digital disruptors, UK online electronics store, AO.com, has selected data technology company, FactGem as one of four winners of its pitch day competition. The partnership aims to make online shopping easier and faster for AO's customers.
AO, in partnership with L Marks, the UK's leading applied innovation advisory firm, met FactGem through its Innovation Lab. After receiving 200 applications, 15 tech startups were invited to pitch their eCommerce innovation ideas in 15 minutes, where FactGem was chosen by unanimous vote. AO is also starting partnerships with three international businesses from the US and Europe.
"AO's Innovation Labs pitch day showcased some of the best talent that eCommerce has to offer," said Clark Richey, co-founder and Chief Technology Officer of FactGem. "We're thrilled to have been selected to partner with AO, and are looking forward to working with such an innovative retailer."
A no-code, integration platform, FactGem's Data Fabric connects disparate data sets into a unified graph endpoint, providing companies a comprehensive view of a customer – including demographics, customer service data, and sales history. By removing the need for expensive code to accomplish integration, the software enables companies to easily create and modify data visualization dashboards and easily recognize trends, predict future customer needs and plan strategically for future efforts.
"The software that retailers use to map data and relationships varies by application, so getting the systems to talk to one another can be complex, expensive and labor intensive," said Megan Kvamme, co-founder and CEO of FactGem. "We are humbled to be partnering with AO, as they solve this problem with innovative technologies. Together, we're excited to get answers to complex questions in minutes or hours, instead of the traditionally long process of data connection."
To learn more about AO's Innovation Labs pitch day, visit AO's YouTube page.
About FactGem
FactGem integrates your data sources in hours through the FactGem Data Fabric. We don't disturb existing applications. Data instantly connects according to the business rules that you create in our visual model builder. You no longer have to write expensive and time-consuming code to enforce business rules for your data. Easily and rapidly engage with your data to expose the gems that you have been missing. For more information, visit www.FactGem.com.
CONTACT
Alexis Marina
Geben Communication
alexis@gebencommunication.com
# # #
Source: FactGem
Additional Links