Exposing the Most Common Lies About Recreational Drugs
Press Release
•
updated: Jan 20, 2017
Urging community involvement for maximum impact on the drug problem, the Church of Scientology Padova announces a drug prevention open house and drug education training seminar January 21, organized in coordination with the Padova chapter of the Foundation for a Drug-Free World.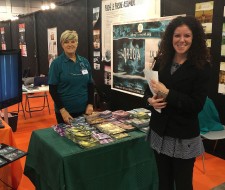 Padova, Italy, January 20, 2017 (Newswire.com) - This year's World Drug Report published by the United Nations Office on Drugs and Crime (UNODC) reports that Italy is among the four largest European consumer markets of heroin trafficked from Afghanistan. Heroin prevalence rates in Italy showed a significant increase between 2008 and 2014, and according to a youth survey, use of heroin among 15-year-old boys in Italy doubled in 2015.
To address this and other important drug-related issues, the Church of Scientology Padova announced it will hold a drug prevention open house January 21 to bring the community together to tackle this urgent issue.
The Church invites any group or individual concerned with the drug problem to attend the program. By working together to expose the most common lies used to encourage use of recreational drugs, and by making the truth about drugs broadly known to youth, the Church aims to reach potential users before the dealers do.
The program will include a drug prevention seminar organized by the local chapter of the Foundation for a Drug-Free World. Those attending will learn to deliver drug education lectures in schools, churches and community settings.
The Church of Scientology Padova works with civic and community groups and educators throughout the year to promote drug-free living by sponsoring sports events, setting up drug education booths, and holding drug education and prevention seminars at their Church at Villa Francesconi Lanza.
The Foundation for a Drug-Free World is one of the humanitarian programs supported by Scientologists and the Church of Scientology. In his research, Scientology Founder L. Ron Hubbard found that "the single most destructive element present in our current culture is drugs."
Read the article on the Scientology Newsroom.
Source: Church of Scientology
Related Media